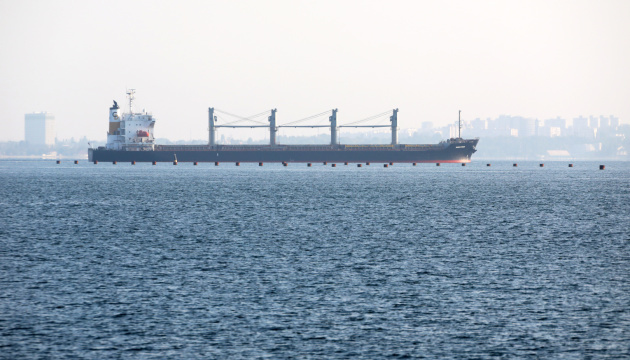 Two more dry cargo ships loaded with grain leave Chornomorsk port
On Tuesday morning, two more dry cargo ships left the port of Chornomorsk along the "grain corridor". OCEAN LION ship loaded with corn heads for South Korea, while RAHMİ YAĞCI ship transports sunflower cake to Istanbul.
"This morning, Liberian-flagged OCEAN LION departed from Chornomorsk to South Korea carrying 64,720 tonnes of corn. Turkish-flagged RAHMİ YAĞCI also departed from Chornomorsk to deliver 5,300 tonnes of sunflower cake to Istanbul," the Ministry of Defense of Turkey posted on Twitter.
It is also noted that the four ships that had anchored at night in Ahırkapı area would be inspected in the coming hours.
As reported, ships transporting grain from Ukraine via the Black Sea for export are protected by a special buffer zone of 10 nautical miles (about 18.5 km).
On July 22, in Istanbul, at the proposal of the United Nations, Ukraine, Turkey, and UN Secretary General Antonio Guterres signed the initiative on the safe transportation of grain and food products from the ports of Odesa, Chornomorsk, and Pivdenny.
ol