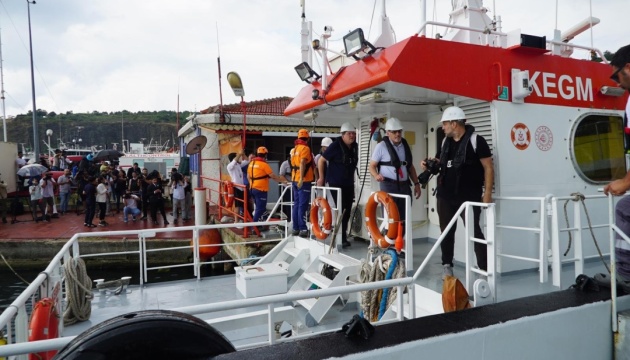 Inspection group checking Razoni vessel loaded with Ukrainian grain
An inspection group consisting of representatives of Ukraine, the United Nations, Turkey, and Russia has arrived at the Razoni dry cargo ship and is inspecting it.
"The joint inspection group arrived at the Razoni dry cargo ship, loaded with corn, which was anchored at the Black Sea entrance to the Bosphorus, and inspection activities began on board," the Ministry of National Defence of Turkey posted on Twitter.
As reported, the first ship loaded with corn started moving along the "grain corridor" from the Odesa port on Monday morning.
The ship was scheduled to arrive in Istanbul at 15:00, but the arrival was postponed due to sea conditions. The ship anchored at around 21:00 on Tuesday evening. Today, the Ministry of Defense of Turkey announced the inspection of the ship at 10:00.
ol