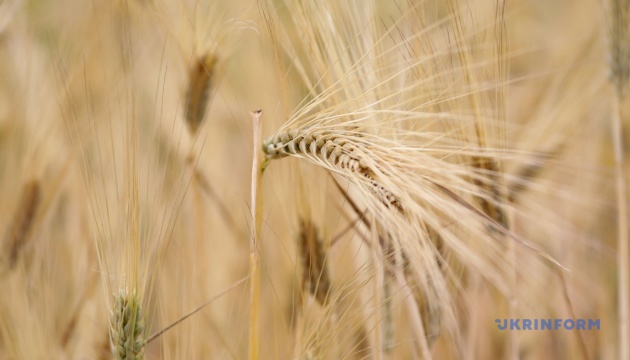 Grain exports from Ukrainian ports must be ensured by military component - official
The export of grain from Ukrainian seaports must be ensured by a military component.
That's according to Natalia Humeniuk, chief of the coordination press center of Operational Command South, who spoke at the national telethon on Sunday, Ukrinform reports.
"We, as military, are aware of this plan and situation, and I think this is a sufficient contingent that should be aware of this military operation. In the end, it is a military one anyway, although it has been guaranteed at the international level and organized at the level of the country's military and political leadership, but yet, it must be ensured by a military component. And the most reasonable thing that can be done in this situation is the silence regime that we've been talking about because we know how treacherous the enemy is, we understand that we mustn't trust those who can't be trusted, those who don't keep their promises," Humeniuk said.
She noted that the Ukrainian Navy is ready for possible provocations on the part of the Russians.
Humeniuk also noted that in case such provocations emerge, the international community must deliver an adequate response.
"I hope that the reaction of the world community will be absolutely adequate. It is impossible to predict anything in such a broad perspective, but international agreements and international guarantees are sealed so that the entire international community, which is interested in resolving the food crisis, is involved, involved effectively," said the official.
As reported earlier, on July 22, as a result of the quadrilateral meeting of Ukraine, Turkey, the UN and Russia, held in Istanbul, an agreement was signed, according to which Ukraine would proceed with the exports of grain and other food products from its ports