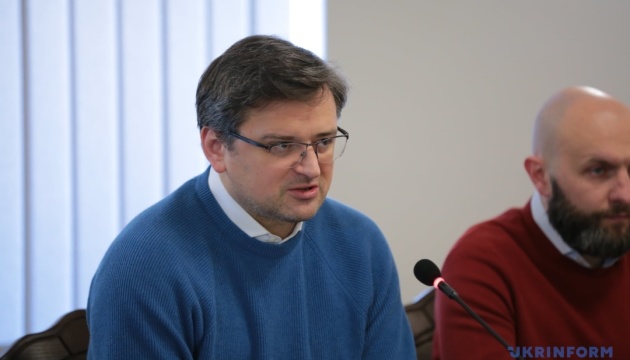 Greek companies saving Russia from oil embargo - Kuleba
Greek private companies that provide Russia with tankers to transport oil are, in fact, pulling it out of the oil embargo.
This was stated by Minister of Foreign Affairs Dmytro Kuleba in an interview with LB.ua, Ukrinform reports.
In the seventh package of EU sanctions, "we want to see Russia cut off from world maritime trade," said Kuleba.
"This means, first of all, banning ship operators from providing their tankers to the Russian Federation. It so happened that, at least according to the latest data that I had, the largest operators, largest suppliers of tankers to transport Russian oil by sea are Greek private-owned companies. They're not government-owned companies, so I don't blame the Greek government. These are private Greek companies are the largest suppliers who are essentially pulling Russia out of the oil embargo. That's a fact," said Kuleba.
He added that in the seventh package of sanctions, Ukraine also expects to see Russian banks completely disconnected from SWIFT, as well as transactions with Russian gold embargoed.
"Also, personal sanctions, so that they would be hurt. They, their families, their mistresses, everyone should be hurt," the minister added.
As reported, in late May, the European Union introduced the sixth package of sanctions against the Russian Federation, the main element of which was the ban on Russian oil transportation by sea.
As noted by the EU governing bodies, the step will allow the European Union to abandon 90% of Russian oil by the end of 2022.
Photo: Ministry of Foreign Affairs of Ukraine