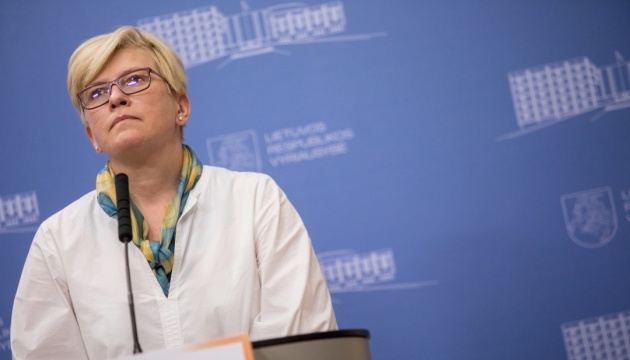 Lithuania to proceed with Kaliningrad transit sanctions as planned
Lithuania's Prime Minister Ingrida Šimonytė said that the country will continue to implement the terms of the fourth package of EU sanctions against Russia and stop the transit of other goods to Kaliningrad Oblast from July 10, when the restrictions are set to come into effect.
That's according to Ukrinform citing Delfi.
"Yes, the way we are currently complying with the sanctions that came into effect on June 17," Šimonytė said, answering the question of whether other sanctions will be implemented.
According to the Lithuanian PM, Lithuanian Railways clients have already been warned.
"Carriers were informed that from July 10, certain guidelines regarding sanctions will come into force, so that they do not load cargo after that date," she said.
It is noted that since June 17, EU sanctions on the transportation of steel and ferrous metals through the territory of Lithuania to Russia's Kaliningrad Oblast have been in effect.
From July 10, restrictions on the transit of cement, alcohol, and luxury goods will be imposed, and the ban on coal and other solid fossil fuels will be enacted on August 10.
As reported by Ukrinform, the Russian Foreign Ministry has recently summoned Lithuanian Charge d'Affaires Virginia Umbrasene, to express protest against the decision of the Lithuanian authorities to ban the transit of a vast range of goods to Kaliningrad Oblast. The Russian ministry urged to immediately repeal the transit ban. At the same time, it was reported that Russia reserves the right to act to "protect its national interests."
Later, Lithuania's Foreign Ministry handed Russian temporary Charge d'Affaires in Vilnius Sergey Ryabokon a note explaining the restrictive measures imposed by the EU on some categories of goods in transit to Kaliningrad. During the meeting, the information spread by the Russian side that Lithuania has banned the transit of passengers and goods that are not subject to the EU sanctions was refuted.