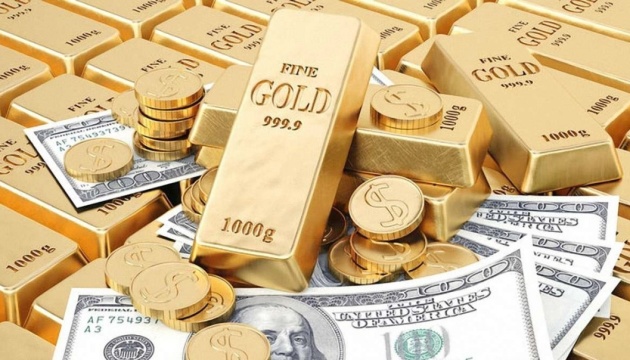 United States bans Russian gold imports
The U.S. Department of the Treasury jointly with the U.S. Department of State and other government agencies, announced sanctions against individuals and entities in the Russian Federation, as well as a ban on Russian gold imports.
"Today, the U.S. Department of the Treasury's Office of Foreign Assets Control (OFAC) designated 70 entities, many of which are critical to the Russian Federation's defense industrial base, including State Corporation Rostec, the cornerstone of Russia's defense, industrial, technology, and manufacturing sectors, as well as 29 Russian individuals," reads the statement of the U.S. Department of the Treasury.
The designations were taken in tandem with the U.S. Department of State, which is imposing sanctions on an additional 45 entities and 29 individuals. Included in the State Department's action is the designation of Russian Federation military units and the re-designation of Russia's Federal Security Service (FSB), which have been credibly implicated in human rights abuses or violations of international humanitarian law in Ukraine. In addition, the Department of State further announced steps to impose visa restrictions on officials believed to have threatened or violated Ukraine's sovereignty, territorial integrity, or political independence, including on more than 500 Russian Federation military officers and on Russian Federation officials involved in suppressing dissent.
Concurrent with today's sanctions actions, OFAC prohibited the importation of Russian gold into the United States," reads the statement.
The relevant structures of the U.S. Department of the Treasury and the U.S. Department of Commerce issued a joint alert, advising vigilance against Russian and Belarusian export control evasion.
"Today's actions, taken pursuant to Executive Orders (E.O.s) 14024 and 14065, strike at the heart of Russia's ability to develop and deploy weapons and technology used for Vladimir Putin's brutal war of aggression against Ukraine," the U.S. Department of the Treasury underscored.
Earlier, the White House stated that the United States, as well as other G7 countries, had made significant commitments to impose new sanctions on Russia in order to limit the opportunities for Russia's aggressive war against Ukraine.
ol