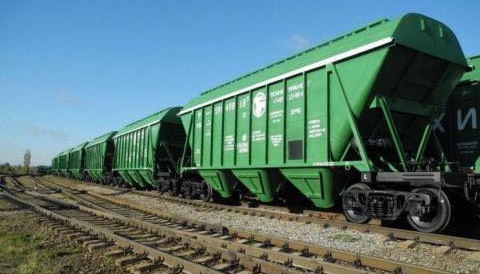 German railway may help with Ukraine's grain exports from July
The German railway is planning to assist with Ukraine's grain exports, and relevant trial operations are expected to be completed in July 2022.
The relevant statement was made by Ambassador of the Federal Republic of Germany to Ukraine Anka Feldhusen during an online briefing, an Ukrinform  correspondent reports.
According to Feldhusen, Ukraine's grain exports via Odesa ports are impossible now, and different export solutions via the Ukrainian-Polish border are being developed.
"We want to help. The German railway is actively working with Ukrainian partners to carry out trial operations. I really hope we will complete such operations in July and will be able to export [Ukrainian] grain on a daily basis," Feldhusen said.
A reminder that Ambassador-at-Large at the Ministry of Foreign Affairs of Ukraine, Coordinator of the Exporters and Investors Council Olga Trofimtseva stated that Ukraine had been recently exporting an average of 1.5 million tonnes of grain per month by land.
mk