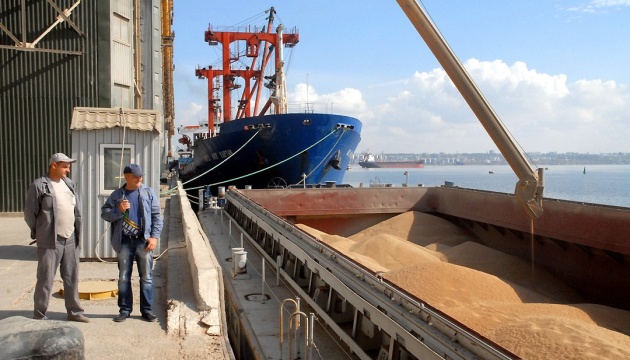 Italian foreign minister predicts wars in Africa due to shortage of Ukrainian grain
Italian Foreign Minister Luigi Di Maшo believes that the "world bread war has already begun" because of the grain blockade in Ukraine, which prevents many vulnerable countries from accessing grain and means that there is a risk of new conflicts breaking out in Africa.
That's according to The Business Tribune, Ukrinform reports.
"The global bread war is already going on and we must stop it. We are at risk of political instability in Africa, the proliferation of terrorist organizations, coups. This can be caused by the grain crisis that we are experiencing," Di Maio said.
He added that Russian President Vladimir Putin "must reach a peace agreement as soon as possible, which also includes an agreement on wheat, for example, a ceasefire agreement to allow us to evacuate women, civilians and children who have now been for 100 days under Russian bombs in eastern Ukraine."
"There are 30 million tonnes of grain blocked in Ukrainian ports by Russian warships," Di Maio said, noting that "what we are doing is working for Russia to unblock wheat exports through Ukrainian ports, because at this moment we risk that new wars will break out in Africa."
He recalled that the first meeting with the Mediterranean countries on food security would be held on Tuesday, June 6.
Italy proposed a few days ago to demine Ukrainian ports and create "sea corridors" for the transportation of wheat. Italian Prime Minister Mario Draghi called Putin to ask him to unblock grain exports from Ukraine, as well as from Black and Azov ports such as Mariupol captured by Russian troops. Putin, in turn, said that if the West lifted sanctions on Russia, his country would be able to export grain.
Before the war, Ukraine was one of the world's leading exporters of grain and agricultural fertilizers, and its goods were essential to the food security of regions such as the Middle East and North Africa.