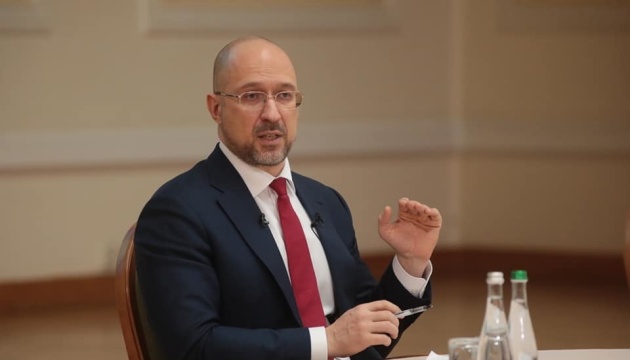 Kremlin may lose up to $25B from sixth package of sanctions - Ukraine PM
The Kremlin regime may lose between US$10 billion and $25 billion once the sixth package of EU sanctions is introduced.
Ukraine's Prime Minister Denys Shmyhal said this at a government meeting on Tuesday, an Ukrinform correspondent reports.
"We are grateful to our European partners for being able to reach a consensus and agree on the sixth package of sanctions against Russia, which includes a partial oil embargo. The Kremlin regime could lose 10 to 25 billion dollars from this decision, and this will further deprive it of the opportunity to fund its war against Ukraine and the whole of Europe," Shmyhal said.
PM spoke of the progress in three strategic areas this week: weapons, finances, and sanctions. "We are doing everything we can to bring victory closer. Despite the incredible challenges, Ukraine will definitely win," the prime minister stressed.
On February 24, the Russian Federation launched a new phase of the war against Ukraine – a full-scale invasion. Russian occupiers have been shelling and bombing peaceful towns and villages in Ukraine, torturing and killing civilians. Ukraine's defense forces fiercely resist the Russian onslaught.
European Union leaders have agreed on the sixth package of sanctions on the Russian Federation, which provides for a partial embargo on oil exports and disconnection of Sberbank from SWIFT.