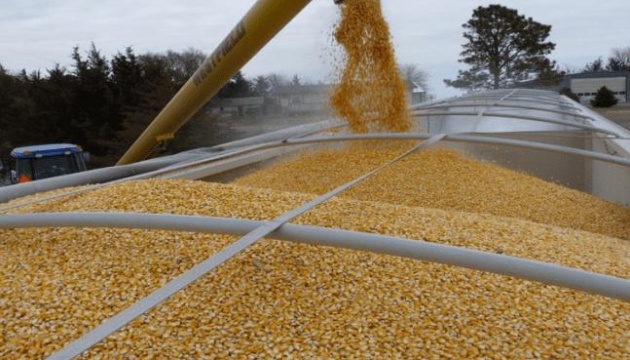 Russians steal almost 500,000 tonnes of grain from occupied Ukrainian territories
Russia has illegally exported from the temporarily occupied territories of Ukraine almost half a million tonnes of grain.
This was announced by First Deputy Minister of Agrarian Policy and Food Taras Vysotskyi, who spoke at the national telethon, an Ukrinform correspondent reports.
"We see that about half a million tonnes of grain have been stolen. There is evidence from all the temporarily occupied regions – Kherson, Zaporizhia, Luhansk, Donetsk, and Kharkiv. Cargo is taken either to Russia, primarily from Kharkiv, Donetsk, Luhansk regions, or through temporarily occupied Crimea – from Zaporizhzhia and Kherson regions," Vysotskyi said.
He also expressed fears that the Russians could also get their hands on Ukraine's upcoming harvest of winter crops.
"We hope that before the start of the harvest season, which will begin in the southern regions in just a few weeks, we will still be able to win and deoccupy these territories," the deputy minister added.
According to the official, the invaders initially tried to sell stolen grain in Egypt and Lebanon, but neither country agreed to buy. Later, Russian ships carrying Ukrainian grain have been spotted in Syria.
Vysotskyi said that Ukraine is in close contact with the United Nations, EU, Great Britain, United States, and grain-importing nations on the issue of finding ways to export Ukrainian crops. In his opinion, it is possible to resume exports through Ukrainian seaports with the help of naval convoys. Another option for restoring safe exports is to provide Ukraine with enough anti-ship weapons that could be used against the Russian navy blocking trading routes in the Black Sea.
Speaking at the World Economic Forum, European Commission President Ursula von der Leyen said that the Russian Federation, which has been blocking Ukrainian grain in Ukrainian ports and waging hostilities on Ukraine's farmland, is blackmailing the international community by threatening famine in the entire regions.