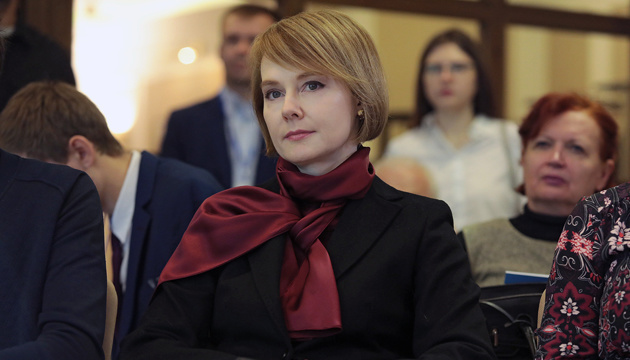 Zerkal: Ukraine has Druzhba pipeline as a great leverage over Hungary
Hungary has taken advantage of Russia's war against Ukraine, actually blackmailing the European Union, but Ukraine has something to respond with.
The relevant statement was made by Advisor to Ukrainian Energy Minister Olena Zerkal during the Kyiv Security Forum, an Ukrinform correspondent reports.
According to Zerkal, Hungary's appetites for EU funds are growing every day.
"They decided that their finest hour had come, when they could demand anything, so as not to destroy the European unity," Zerkal said.
She expressed regret that Hungary had been allowed to do so.
"In fact, the European Commission had to change its policy and allow for investments, the use of European funds even to build a new oil pipeline, not to mention the re-equipment of oil refineries," Zerkal noted.
In her words, they are also receiving all funds frozen under other programs.
"This is sad, indeed, as Ukraine has a great leverage, the Druzhba pipeline," Zerkal added.
Zerkal stressed that a separate line of the Druzhba oil pipeline is running to Hungary, and assumed that 'something may happen' to it.
"And, in my opinion, it would be very appropriate if something happened to this pipeline. But, again, it is up to the Ukrainian government and President to decide on political issues, whether we really want to speak to Orban in the language he understands, or we are not ready yet," Zerkal stressed.
A reminder that Hungary continues to block the EU's proposal to introduce a Russian oil embargo as part of the sixth sanctions package against Russia.
mk