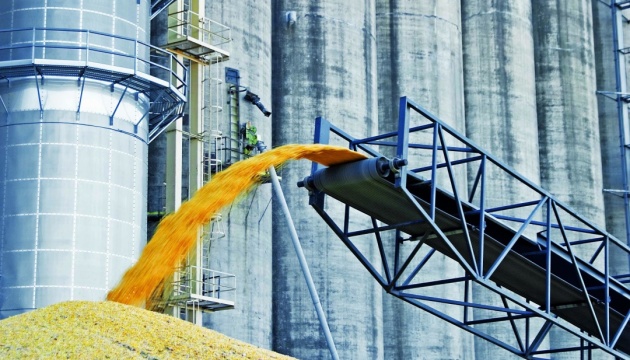 Britain says idea of easing Russia sanctions to unblock grain exports from Ukraine off table
Britain's Defense Secretary Ben Wallace on Wednesday rejected the idea of lifting a number of Russia sanctions in return for opening humanitarian corridors for grain exports from Ukrainian seaports.
During his meeting with his Spanish counterpart Margarita Robles he called on Russia to "do the right thing" and let Ukraine export its grain through a green corridor to help countries where grain scarcity could trigger hunger, Reuters reports.
"That grain is for everyone, Libya, Yemen, people around the world are relying on that grain to feed themselves," Wallace said. "I call on Russia to do the right thing in the spirit of humanity and let the grain of Ukraine out, stop stealing the grain for its own means. Let's not talk about sanctions, let's do the right thing."
On Thursday, Russian Deputy Foreign Minister Andrei Rudenko said the country was ready to provide a humanitarian corridor for vessels carrying food to leave Ukraine, in return for the lifting of some sanctions, the Interfax news agency reported.
At the same time, Wallace welcomed the suggestion of Black Sea nations, such as Turkey, escorting the Ukraine grain shipments after Moscow ruled out the involvement of Western forces.
Ukraine expects this year's harvest to be about 70% of last year's harvest, as some fields are now under Russian control or mined.
President Volodymyr Zelensky earlier said during an online meeting at the Ukrainian House in Davos that the world's business and political elite should make efforts to get 22 million tonnes of grain stranded in Ukraine out of the country, thus preventing famine in a number of countries.
Speaking at the World Economic Forum, European Commission President Ursula von der Leyen said that the Russian Federation, which is blocking Ukrainian grain in Ukrainian ports and continuing hostilities on Ukraine's fields, is blackmailing the international community by threatening famine in entire regions. She recalled that today Russian artillery is deliberately shelling grain storages all over Ukraine. Russian warships are blocking Ukrainian carrying with grain and sunflower in the Black Sea. The consequences of these shameful acts are obvious to all, she noted, as global wheat prices have skyrocketed, affecting the most vulnerable nations.