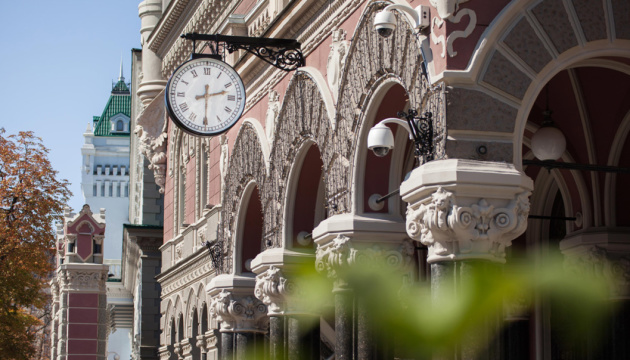 Balance of payments situation worsens in April - NBU
In Ukraine, the balance of payments situation deteriorated somewhat in April.
This was stated in an interview with Interfax-Ukraine by Deputy Governor of the NBU Serhiy Nikolaychuk, according to Ukrinform.
"If in March our balance of forex interventions stood at $1.7 billion, while n April the figure increased to $2.2 billion. And yes, you are right, we have reduced forex earnings in favor of the government. If in March, the amount was $3.3 billion, against less than $2 billion in April, mainly due to a reduction in external official funding. Respectively, while in March our international reserves increased by $600 million, they dropped by $1.2 billion in April," Nikolaychuk said.
He noted that among the main factors affecting the trade balance, the regulator is seeing rising fuel and defense spending. The volume of settlements with payment systems also remained significant, primarily due to the active use of hryvnia cards abroad by Ukrainian refugees.
The National Bank stressed that international support remains important for Ukraine.
"In the last few weeks, we have seen significant progress in this regard, including the financing promised to us by the World Bank, the EU, and the United States. A new $40 billion aid package approved by U.S. Congress should significantly help our balance of payments. We are actively working to ensure that the costs we incur in the foreign exchange market to maintain rate stability (we expect them to be lower in the second half of the year) are fully covered by official funding," the official said.
As reported, as of May 1, 2022, Ukraine's foreign reserves amounted to $26.9 billion. In April, they decreased by 4% due to currency sales by the National Bank.