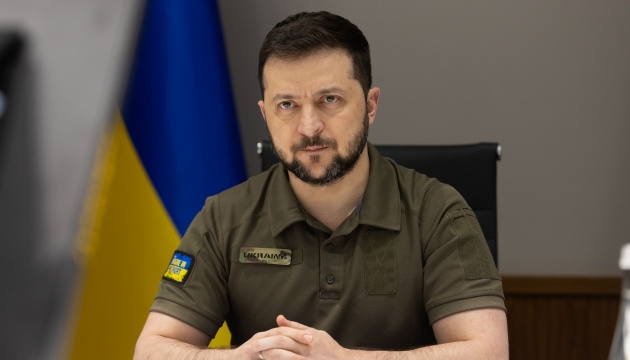 Zelensky: Embargo on Russian oil would benefit Europe
President Volodymyr Zelensky of Ukraine says introducing an embargo on Russian oil is in the interests of both Ukraine and the whole of Europe.
That's according to the president's latest video address, issued overnight Tuesday, Ukrinform reports.
"We are also working to ensure that the European Union agrees on a sixth package of sanctions on Russia. The oil embargo must be a part of it, and it is in the interests not only of our state, but also of the whole of Europe. I am grateful to those leaders of the continent who are aware of this and help promote the respective decision," said President Zelensky.
The European Commission has earlier submitted a proposal to member states to introduce a sixth package of sanctions against Russia as an aggressor power. The package, which called for a phasing out of Russian oil supplies to the EU, remains blocked due to Hungary's position claiming it is impossible to sever Russian oil supplies. At the same time, revenues from energy trade account for the lion's share of Russia's budget and allow the Kremlin to fund its "war machine."