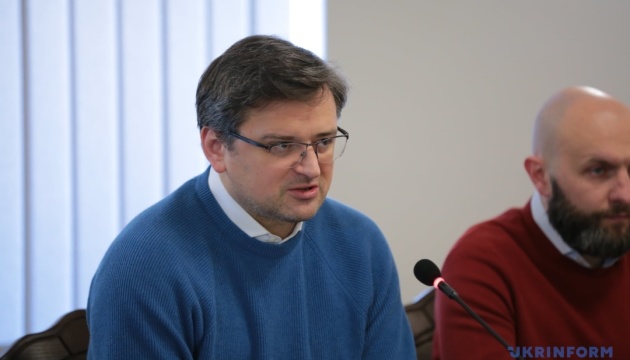 Ukraine doing all to resume food exports to Africa - Kuleba
Ukrainian Foreign Minister Dmytro Kuleba assured his Liberian counterpart Dee-Maxwell Saah Kemayah that Ukraine is doing everything possible to resume food exports to African markets.
According to Ukrinform, Kuleba said this on Twitter.
"Spoke with my Liberian counterpart Dee Maxwell Kemayah. Grateful for Liberia's support within the UN. Ukraine is doing its utmost to deliver food exports to African markets, but Russia must end its illegal blockade of Ukrainian seaports and stop undermining global food security," Kuleba wrote.
European Commissioner for Transport Adina Vălean presented an action plan in Brussels on May 12 to help Ukraine export agricultural products.
According to the commissioner, 20 million tonnes of grains have to leave Ukraine in less than three months using the EU infrastructure.
In the medium to long term, the Commission will also work on increasing the infrastructure capacity of new export corridors and on establishing new infrastructure connections in the framework of the reconstruction of Ukraine.