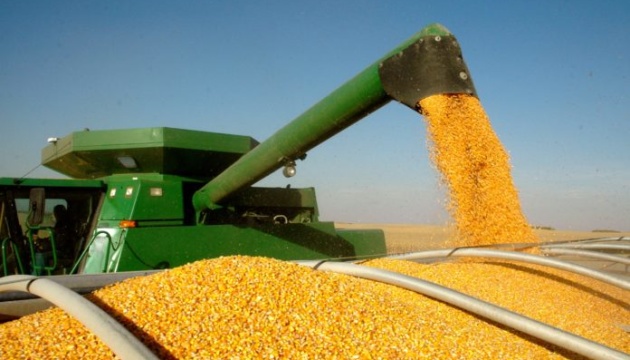 Ukraine invites G7 to create organization of grain exporters
At the G7 Agriculture Ministers' Meeting, Ukraine suggested creating an influential organization of the world's major grain suppliers that would respond to current challenges and threats to food security, including those posed by the Russian Federation.
"Never before in the G7 have we been so unanimous in all departments: the war against Ukraine also has serious consequences for global food security," Minister of Food and Agriculture of Germany Cem Özdemir said at the opening of the G7 Agriculture Ministers' Meeting in Stuttgart on May 13, the Government portal reports.
As noted, Ukraine sees the following basic principles of the organization of major grain suppliers in the world:
setting limits on grain exports in order to stabilize prices and market predictability
developing mechanism to direct excess balances of agricultural products to the needs of the "green" sector of the economy
imposing joint restrictive measures on hostile actions by food importers (especially in the case of barriers to third countries' imports of processed products)
storing grain residues contracted by third countries in the producing countries to a large extent.
As noted, in the coming days, G7 agriculture ministers are expected to work out joint sustainable solutions that will ensure global food security and create a stable economic base for farmers.
As reported, due to the blockade of Ukrainian seaports, 7 million tonnes of wheat, 14 million tonnes of corn grain, 3 million tonnes of sunflower oil, 3 million tonnes of sunflower meal, and other crops have not entered the world market
Photo credit: minagro.gov.ua
ol