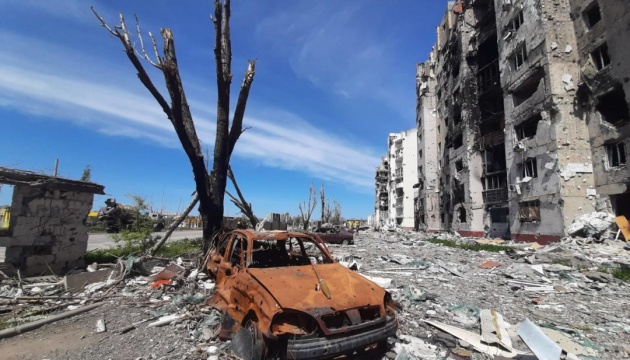 Ukraine's war losses amount to at least $90B - Forbes
Ukraine's physical and economic losses as a result of the ongoing war unleashed by Russia are believed to start at $90 billion. Ukraine's infrastructure and real estate have been hit hardest by Russia's invasion, with at least $64 billion worth of damage.
That's according to Forbes, referring to the National Bank of Ukraine, Ukrinform reports.
"According to the National Bank, the loss of physical capital due to the war now exceeds $92 billion. This estimate is close to the calculations of the Kyiv School of Economics and the Ministry of Economy of Ukraine, while the structure of damage differs," the statement said.
It is specified that in general, various economists share the opinion that the loss of the economy starts from $90 billion, which is almost half of last year's GDP. Variations in estimates are explained by different understandings of the nature of economic losses and valuation techniques.
The final figures can be stated after the war ends, when it is possible to fully analyze the losses in each segment of the economy, as per the National Bank.
The parliamentary committee on state power, local government, regional development, and urban planning estimates that some $600 billion to $1 trillion is needed to rebuild what has been destroyed or damaged by the Russian invaders.