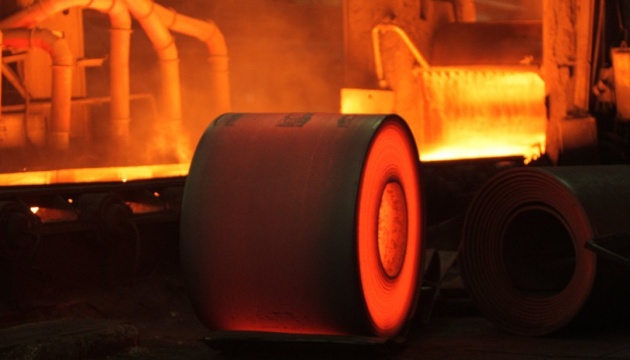 U.S. temporarily suspends 232 tariffs on Ukrainian steel
The U.S. Department of Commerce has announced the temporary suspension of 232 tariffs on Ukrainian steel imports for a year in a bid to bolster Ukraine's steel industry, which accounts for a significant share of the national economy.
That's according to a statement posted on the agency's website on Monday, Ukrinform reports.
"Today, United States Secretary of Commerce Gina M. Raimondo announced the United States of America will be temporarily suspending 232 tariffs on Ukrainian steel for one year. Ukraine's steel industry is uniquely important to the country's economic strength, employing 1 in 13 Ukrainians with good-paying jobs," the statement reads.
According to the U.S. Department of Commerce, some of Ukraine's largest steel communities have been among those hardest hit by Putin's barbarism, and the steel mill in Mariupol has become a lasting symbol of Ukraine's determination to resist Russia's aggression.
However, the industry is trying to maintain the rest of its industrial capacity. Many of Ukraine's steel mills have continued to pay, feed, and even shelter their employees over the course of fighting. Despite nearby fighting, some Ukrainian mills have even started producing again.
"Creating export opportunities for these mills is essential to their ability to continue employing their workers and maintaining one of Ukraine's most important industries," the statement said.
In 2018, the Trump administration imposed additional customs tariffs of 25% on steel and 10% on aluminum in an attempt to support these industries in the United States.