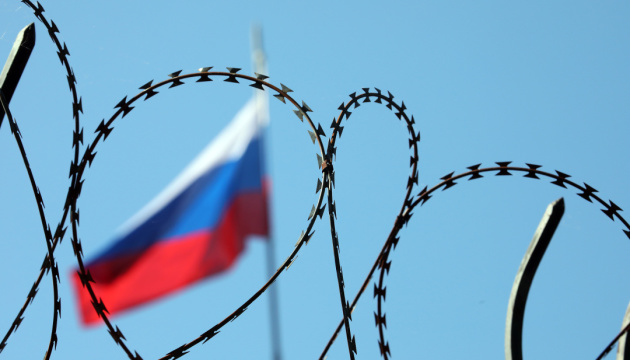 Britain imposes sanctions on 63 individuals, legal entities from Russia
The British government on Wednesday expanded the list of restrictive measures against Russia for its aggression against Ukraine.
The UK government said this in a press release, according to Ukrinform.
The new measures will mean Russia's businesses can no longer benefit from the UK's world class accountancy, management consultancy, and PR services, which account for 10% of Russian imports in these sectors.
Russia is heavily reliant on Western services companies for the production and export of manufactured goods, and today's measures will further ratchet up economic pressure on Putin's siege economy, the UK government said.
"Following the publication this week of UK-funded research exposing the Kremlin's shadowy troll factory tactics, the Foreign Secretary [Liz Truss] has also announced 63 new sanctions, many of which hit actors and organizations from mainstream media organizations with asset freezes and travel bans," the statement said.
"Doing business with Putin's regime is morally bankrupt and helps fund a war machine that is causing untold suffering across Ukraine. Cutting Russia's access to British services will put more pressure on the Kremlin and ultimately help ensure Putin fails in Ukraine," Truss said.
A full-scale war unleashed by Russia has been going on in Ukraine since February 24.