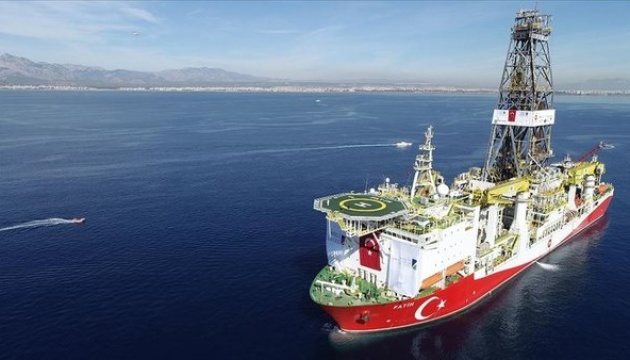 Turkey plans to start using Black Sea gas as early as 2023
After discovering gas deposits on the bottom of the Black Sea and starting work on its extraction and transportation, Turkey expects to start using this gas as early as next year.
This was stated by Turkey's Minister of Energy and Natural Resources Fatih Dönmez, Takvim reports, according to Ukrinform.
"In a year, we will be able to use our own gas at home, if all goes well. When you brew tea on a stove, you will do it on gas extracted from 1000 meters deep in the Black Sea," the Minister said, addressing the country's youths.
According to Dönmez, Turkey intends to make full use of underground resources and attract them to its own economy, also already paying significant attention to clean energy.
As Ukrinform reported earlier, in August 2020, Turkish President Recep Tayyip Erdogan said that Turkey had discovered in the Black Sea the largest natural gas deposit in its history, with a capacity of 320 billion cubic meters. The works were carried out in the Sakarya area on the Danube-1 section.
In June 2021, the Turkish drilling vessel Fatih discovered new natural gas deposits in the Black Sea with a capacity of 135 bcm. Further exploration works were resumed in February 2022.
Photo: takvim.com.tr