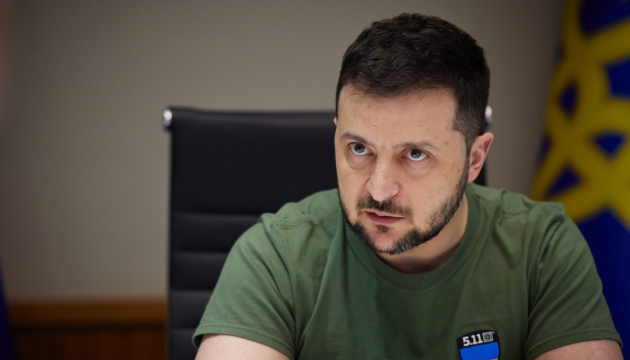 Zelensky: Any company or state that helps Russia trade oil must be sanctioned
Sanctions must be imposed on any company or state that helps Russia trade oil.
"We expect a decision on oil restrictions against Russia in the near future. We insist that a fair part of sanctions against Russian oil should be the blocking of any attempts by Russia to circumvent restrictions through the sale of so-called oil blends. If any company or state helps Russia trade oil, it must also face sanctions," President of Ukraine Volodymyr Zelensky said in his latest address.
He stressed that any sponsorship in the interests of the Russian military terrorist machine must end.
On February 24, Russian president Putin announced the beginning of a full-scale invasion of Ukraine. Russian troops shell and destroy key infrastructure facilities, massively fire on residential areas of Ukrainian cities, towns, and villages using artillery, MLRS, and ballistic missiles.
The European Union, the United States and other countries have imposed sanctions on the aggressor state.
The EU actively works on the sixth package of sanctions against Russia over the war in Ukraine. The package may include a partial ban on Russian oil imports.
ol