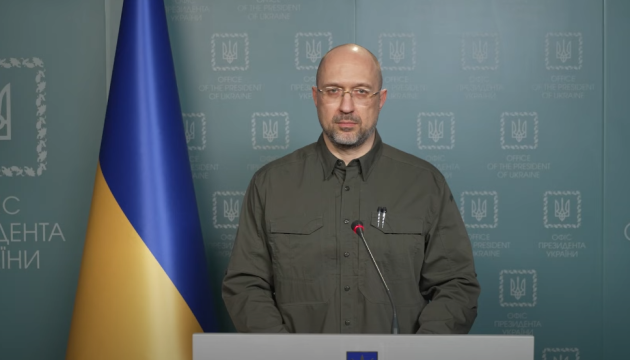 Shmyhal names three possible sources of finance for Ukraine recovery fund
Ukrainian Prime Minister Denys Shmyhal has named three possible sources of finance for a recovery fund for Ukraine after the war.
According to Ukrinform, he wrote this in his column for The Economist.
"There are three possible sources of finance for the recovery fund [for Ukraine]," Shmyhal said.
According to him, one is Russian assets, now frozen in the West, which are believed to total at least $300 billion.
"A team of lawyers from the Ukrainian government is already working with foreign governments to make sure these assets can be released and put to use in rebuilding our country after the war," he said.
Shmyhal added that Ukraine also hopes to receive grants and soft loans from Western countries and international organizations.
"The sectors in need of reconstruction can attract investment from some of the world's largest companies. We hope that our push for accession to the EU will persuade private investors that Ukraine is an excellent place to be involved in reconstruction. We expect that in June 2022 the European Commission will recommend Ukraine for membership and that in two years Ukraine will be a member state," he said.
Shmyhal stated that the third source of funding for the fund will be the Ukrainian government, Ukrainian businesses and the Ukrainian people themselves.
"We have shown that we are ready to die for our freedom and we know that we will eventually win this war. But victory on the battlefield is only half of the objective. The other half of the victory is to rebuild Ukraine and make it a modern and prosperous European country. We are committed and ready for this, and we ask that the world joins with us in this noble endeavor," Shmyhal said.
President Volodymyr Zelensky said earlier that Ukraine was beginning preparations for the reconstruction of cities, communities and infrastructure destroyed by the Russian occupiers.
On February 24, 2022, Russia continued its military aggression against Ukraine, which began in 2014, with massive bombardments of peaceful Ukrainian cities, towns and villages. The Russian military unleashed mass terror in the temporarily occupied territories. The Armed Forces of Ukraine and the Territorial Defense Forces are fiercely resisting the Russian invaders and inflicting heavy losses on them.