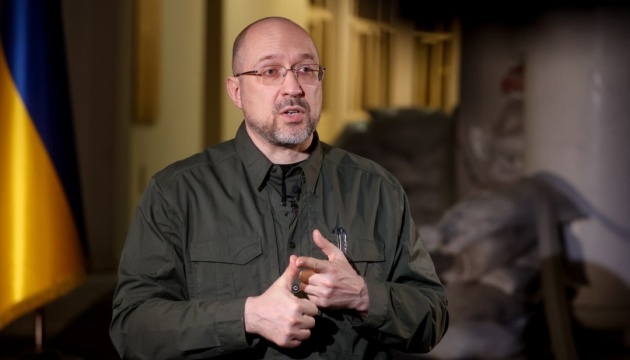 PM Shmyhal: Ukraine will continue to heed EU's call for Green Deal implementation
After the war, Ukraine will continue to heed the EU's call for the implementation of the Green Deal.
"The energy sector has also experienced billions of dollars' worth of damage. In 2021 Ukraine was among the countries that heeded the EU's call for the implementation of its Green Deal. In our recovery we will continue to follow this," Prime Minister of Ukraine Denys Shmyhal wrote in the op-ed for The Economist, the Government portal informs.
According to him, Ukraine will prioritise help for nuclear, hydro, solar and wind-energy plants. Fair transformation of coal regions will continue.
Ukraine's energy independence is impossible without a significant increase in gas production. "According to government planning, investment from state-owned and private companies can help to ensure such independence in three to five years," the Prime Minister noted.
As reported, in December 2019, the European Commission led by Ursula von der Leyen presented in the European Parliament a draft European Green Deal which was later supported by the European Council at the level of EU heads of state and government. The Green Deal provides for the transformation of Europe into a climate-neutral continent by 2050. This goal will be achieved through large-scale "green transformation", including technological development of industry, innovative approaches to reduce emissions, increase energy efficiency, introduce a circular economy, search for renewable and new energy sources, such as hydrogen technologies to replace traditional carbon energy resources.
ol