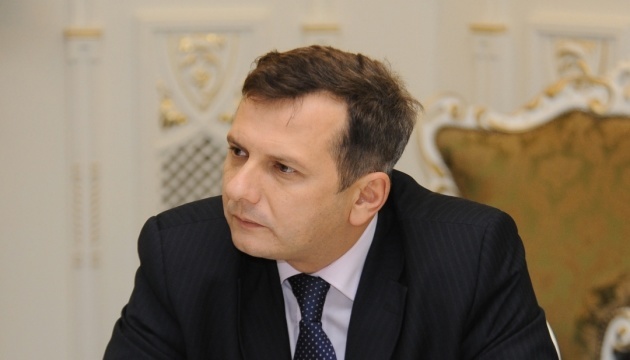 Russian aggression destroyed about $650B of Ukraine's assets – Advisor to President
Russia's full-scale aggression has destroyed about $650 billion worth of Ukrainian assets.
The relevant statement was made by Advisor to President of Ukraine on Economic Affairs Oleh Ustenko during a telethon, an Ukrinform correspondent reports.
"During the first week of the war, we suffered losses worth about $100 billion. These are the assets destroyed by Russian occupiers. This sum has been increasing every day. Now I'd say it is about $650 billion," Ustenko told.
In his words, considering the additional losses caused by the adverse financial and economic processes, the amount of damage inflicted to Ukraine's economy has reached about $1 trillion.
"This is the amount that must be compensated for by the Russian Federation after our victory," Ustenko stressed.
Several working groups are now seeking Russia's hidden assets. According to Ustenko, Ukraine has every right to use such assets to compensate for the damage caused by the Russian army.
"We can use such funds to take conditional credit resources in the countries they are located," Ustenko explained.
The Ukrainian government is now considering the possible mechanisms of paying refunds to Ukrainians for the housing and businesses damaged or completely destroyed. The aforementioned assets can be transferred to the Ukrainian government and then used to pay such refunds to citizens. In addition, law firms may be involved to ensure direct payments through the seizure of Russian property.
A reminder that, on February 24, 2022, Russian President Vladimir Putin initiated a full-scale invasion of Ukraine, starting a war. Russian troops are shelling and destroying the key infrastructure facilities, launching missile and air strikes on Ukrainian cities and villages, torturing and murdering civilians.
mk