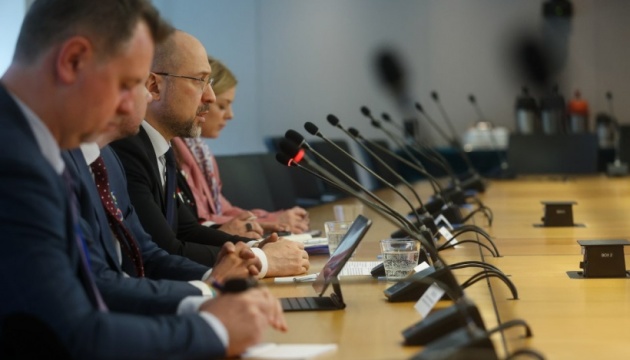 Shmyhal invites International Finance Corporation to help rebuild Ukrainian cities
Ukrainian Prime Minister Denys Shmyhal has invited the International Finance Corporation to join the reconstruction of Ukrainian cities.
According to a statement posted on the government's website, Shmyhal said this at a meeting with Makhtar Diop, Managing Director and Executive Vice President of the International Finance Corporation.
Shmyhal informed Diop about the extent of the destruction caused as a result of Russia's criminal actions and expressed hope that the International Finance Corporation will help reconstruct housing and social infrastructure in Ukraine.
"Ukraine plans to rebuild [the country] according to the principles of the green economy. We are currently working on a reconstruction plan. We invite the International Finance Corporation to join this process," he said.
He also added that the country was counting on IFC's assistance in financing the reconstruction of the transport infrastructure of Ukrainian cities, especially those hardest hit by the occupiers' actions.
"We are interested in creating an IFC financial platform that will help fund more Ukrainian cities. Under the current developments, attracting foreign investment in the restoration of critical and social infrastructure is one of the most urgent issues on Ukraine's agenda," Shmyhal added.
In addition, Shmyhal stressed the need to continue the implementation of public-private partnership projects after the victory of Ukraine. In particular, this applies to the execution of concession projects in airports, railway stations, seaports, as well as PPP projects in the road sector.
Shmyhal is on a working visit to Washington on April 21-22.