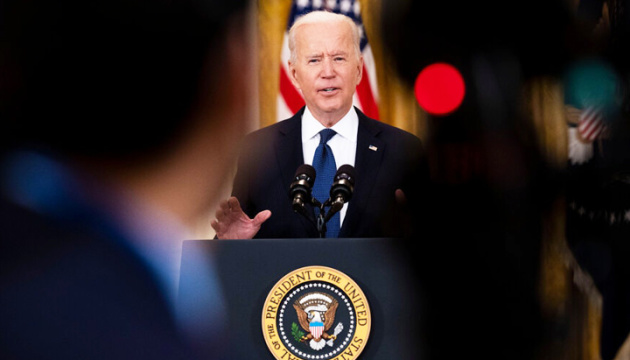 Biden announces $500M in direct economic aid to Ukraine
U.S. President Joe Biden has stated that the U.S. government intends to allocate an additional $500 million to support Ukraine's economy during the war, as well as to provide social benefits.
"In addition to bolstering Ukraine's resistance on the battlefield, we are also demonstrating our support for the people of Ukraine. Today, the United States announces that we intend to provide an additional $500 million in direct economic assistance to the Ukrainian government," Biden said at the White House Thursday, an Ukrinform correspondent reports.
According to him, this package will be used to stabilize Ukraine's economy, support communities devastated by the Russian onslaught, as well as pay those who continue to provide essential services during the war.
In addition, Biden announced the introduction of a new initiative to support Ukrainians seeking to come to the United States from war-torn Ukraine.
"I am announcing a program Uniting for Ukraine, a new program to enable Ukrainians seeking refuge to come directly from Europe to the United States," Biden said.
This program will complement the existing legal pathways available to Ukrainians, including immigrant visas and refugee processing. It will provide an expedient channel for secure legal migration from Europe to the United States for Ukrainians who have a US sponsor, such as a family or an NGO.
As reported, on Thursday, April 21, U.S. President Joe Biden announced an additional $800 million in defensive aid to Ukraine. The new package will include, among other things, heavy artillery systems, including dozens of howitzers and ammunition, as well as tactical drones.
ol