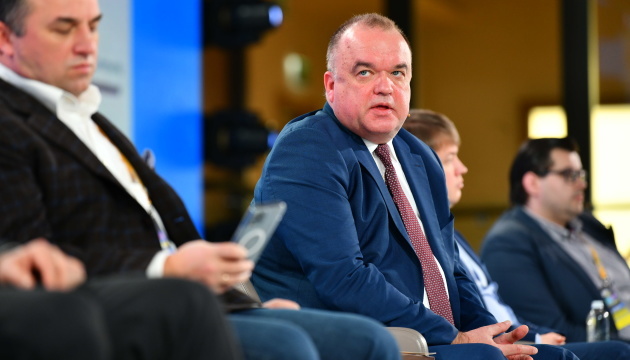 Russia turns Zaporizhzhia NPP's site into military base – Energoatom
Russia has turned the site of Zaporizhzhia Nuclear Power Plant (NPP) into a military base, making the personnel work under the pressure of the Russian military.
The relevant statement was made by Energoatom National Nuclear Energy Generating Company of Ukraine President Petro Kotin in an interview with EnergoBusiness, an Ukrinform correspondent reports.
"The personnel continue to work under the pressure of the Russian military. Hundreds of armed troops, heavy vehicles, ammunition depots are staying at the site. The International Atomic Energy Agency (IAEA) should have opposed everything that is happening there: the physical presence of troops within the plant; the physical perimeter of the plant has been broken, we are not controlling it… Russia has turned the NPP's site into a military base. The personnel, working under pressure, are unable to rest, although this is required by safety regulations. There is also a lack of food supplies. All these facts are a direct violation of the nuclear and radiation safety, and the IAEA should have reacted to them," Kotin told.
In his words, the plant is running in accordance with the plans developed in advance.
"Usually we do not work 'just-in-time'. We have component part and chemical substance reserves, and can operate for some time 'without extra supplies'. Of course, there are some critical positions that need to be delivered. We are deciding how to supply them or operate without them," Kotin noted.
A reminder that, on March 4, 2022, Russian troops seized Zaporizhzhia NPP and the city of Enerhodar. In addition to the Russian military, Rosatom's representatives are illegally staying within the NPP's site.
mk