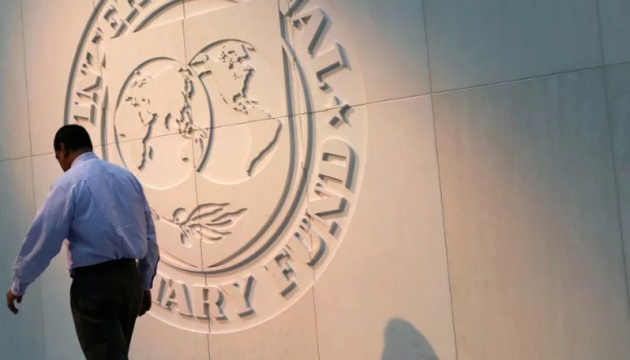 IMF cuts global growth outlook over Russian invasion: Ukraine to lose up to 35% of GDP in 2022
The International Monetary Fund has downgraded its forecast for global economic growth to 3.6% for 2022-2023, predicting a "steep contraction" in Ukraine's GDP, largely due to the effects of Russia's war.
The IMF data was released on Tuesday at the presentation of the World Economic Outlook (WEO) report, Ukrinform's own correspondent reports.
Compared to IMF's January report, the Fund has downgraded its outlook for 2022 and 2023 to 3.6%. This reflects the direct impact of the war in Ukraine, as well as sanctions against Russia, according to Pierre-Olivier Garinchas, the Fund's chief economist and director of the IMF's research.
These figures are lower by 0.8 and 0.2 percentage points in the current and next years, respectively, compared to the January forecast, which was at 4.4% in 2022 and 3.8% in 2023. They were also reduced early this year due to the emergence of the Omicron coronavirus strain.
At the same time, the Fund drew attention to the "clear and present" threat of inflation, which will have an impact on many countries.
In addition, both Ukraine and Russia are expected to experience steep contractions in their economies in 2022. In particular, for the Ukrainian economy, it could reach 35%. Moreover, other estimated indicators for 2022-2023, such as the consumer price index, current account balance, and unemployment rate, are not specified in the outlook at all.
The forecast for Ukraine is based on trends observed in countries where hostilities have taken place in the past, such as Iraq, Lebanon, Syria, Yemen, etc.
The major collapse in Ukraine is a direct result of the invasion, destruction of infrastructure, and the outflow of population, the Fund elieves.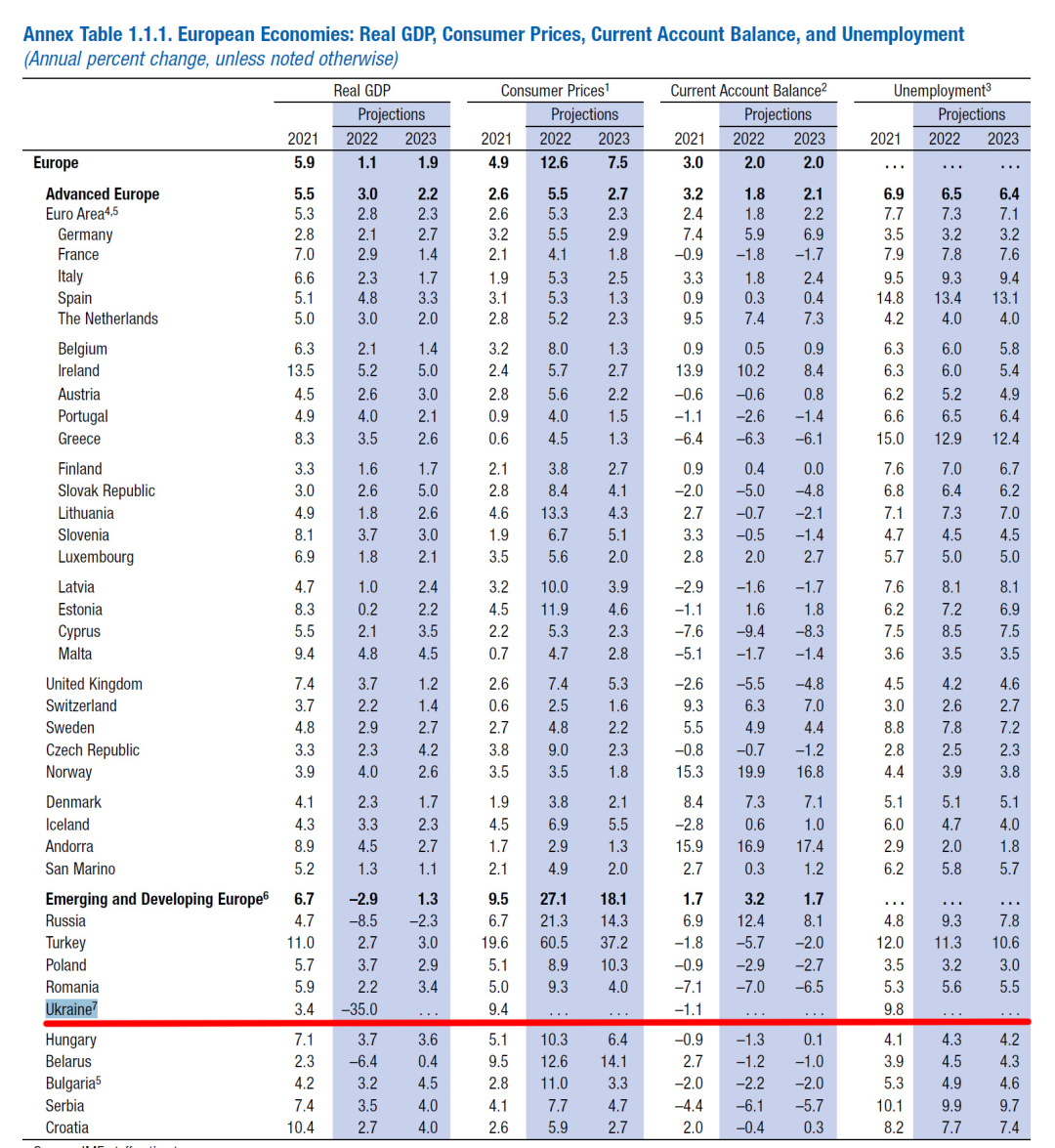 At the same time, in Russia, real GDP will fall by 8.5% in 2022 and by 2.3% in 2023, according to the IMF
The sharp decline in the Russian economy is the result of the impact of sanctions, along with severed trade links, as well as a significant deterioration in domestic financial intermediation and loss of confidence on the part of the investors, said the IMF.