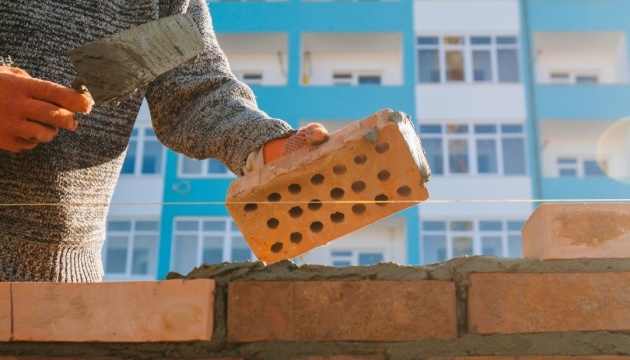 Zelensky vows new homes to all Ukraine defenders
President Volodymyr Zelensky has told the government to work toward housing all Ukrainians who lost their homes as a result of the Russian war, as well as for all those who defend the nation at the front line and work in the public interest.
Zelensky announced the news in a video address to the nation, Ukrinform reports.
The effort will involve several stages, the president explained. "Today, I set a task to provide temporary housing at the first stage for all our IDPs whose homes were destroyed by the war. I say temporary as it's until we rebuild their homes or until people receive compensation in square meters or money. At the second stage, we'll restore what the occupiers tried to destroy – all cities, all communities that have been affected. At the third stage, we'll provide housing for all those who have defended or are defending our state, who have worked or are working in the public interests and don't have their own home," said Zelensky.
"Everyone in Ukraine has the right to their own home, their own house or their own apartment. For a safe and comfortable living space that will be designed for anyone. All those whose homes were destroyed by the occupiers and all those who have been standing in line for years. All our people who deserve to live in a modern environment," the head of the Ukrainian state emphasized.
The President informed that the Ukrainian government is already attracting leading architects, the full potential of the state, and international support for this project to be implemented. Construction companies, partner countries, and international donors set to take part will further be announced.
"I have no doubt that we'll be able to make it happen. Not only will we restore what's been destroyed, we'll also restore justice for those whose right to housing has been violated," Zelensky stressed.