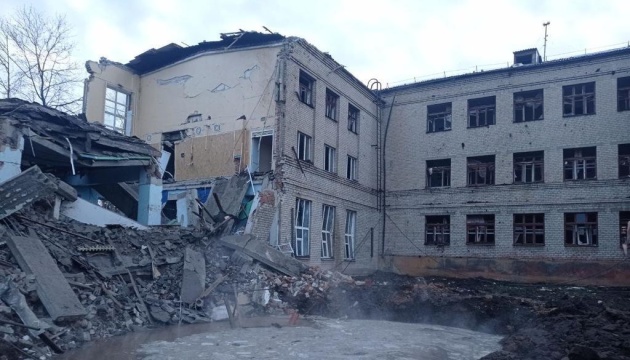 In Ukraine, damage to educational facilities affected in Russian strikes amounts to over $5B
As a result of full-scale Russian aggression, more than a thousand educational facilities across Ukraine were damaged or completely destroyed.
That's according to Ukraine's Education Minister Serhiy Shkarlet, who spoke with 1+1 TV, Ukrinform reports.
"Since Russia launched its invasion of Ukraine, 91 educational institutions have been completely destroyed, 923 have been partially damaged," Shkarlet said.
According to the minister, the data is updated daily as each enemy shelling brings new destruction.
The preliminary amount of damage inflicted to educational facilities amounts to over $5 billion.
When asked about reconstruction plans and negotiations to this end, Shkarlet said he had twice met with his colleagues at the EU Council of Education Ministers.
"We have agreed that the EU will create a separate program to rebuild and restore educational infrastructure. Not only in terms of construction works, but also in terms of providing our schools with modern equipment," the Minister said.
In addition, said Shkarlet, there are hopes for Ukraine's own capacities as several humanitarian accounts have been set up to raise funds for such reconstruction.
The Ministry of Education and Science recalled that they had developed an interactive map to track all damage sustained by educational infrastructure.