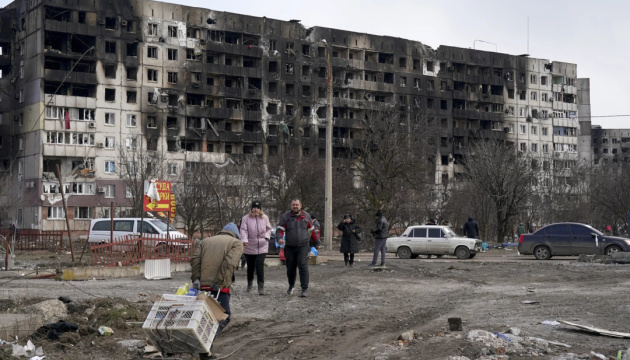 Ukraine's war losses amount to $565B
The total amount of one-time losses suffered by Ukraine since the start of Russian invasion already stands at $564.9 billion.
This was announced by First Deputy Prime Minister of Ukraine, Minister of Economy Yulia Svyrydenko on her Facebook page, Ukrinform reports.
Currently, the structure of the damage is as follows:
- $119 billion – loss of infrastructure (almost 8,000 km of roads, dozens of railway stations, airports destroyed and damaged);
- $112 billion – GDP losses in 2022;
- $90.5 billion – losses incurred by civilian population (10 million square meters of housing, 200,000 cars, and food security for 5 million people);
- $80 billion – losses of enterprises and organizations;
- $54 billion – losses of direct investment in the Ukrainian economy; and
- $48 billion – losses of the state budget.
"It should be noted that the figures change every day and, unfortunately, they are growing. That is why Ukraine, despite all obstacles, will seek to recover compensation from the aggressor - both through litigation and by gaining access to Russia's frozen assets. Evil will inevitably be punished, and Russia will experience the full gravity of its own criminal actions on the territory of Ukraine," Svyrydenko stressed.
As reported earlier, the Ministry of Economy of Ukraine in April will start calculating the initial GDP losses due to the war unleashed by Russia.
On February 24, on the instructions of Russian President Putin, Russian troops began a full-scale invasion of Ukraine. Russian forces have been shelling and bombing key infrastructure and residential areas of Ukrainian cities and villages, using artillery, rockets, and missiles.