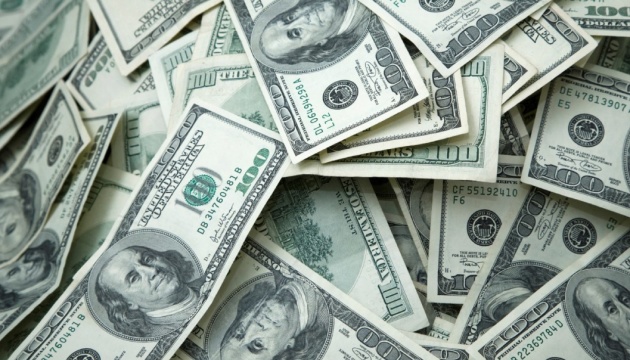 Ukraine manages to attract about $4B from international partners
Ukraine managed to attract about $4 billion from international partners over the past month.
"We are talking about figures close to $4 billion," Deputy Head of the President's Office Rostyslav Shurma said during the nationwide telethon, when asked how much money Ukraine managed to raise over the past month, an Ukrinform correspondent reports.
At the same time, he noted that the country's economy was currently experiencing a major shock and, according to various estimates, the economy had lost from 35 to 60% over the month.
However, it is too early to talk about the general economy losses as everything will depend on how the military situation will develop in the future.
"But what matters is not how much it [the economy] has suffered, but what we will do to restore it," Shurma said.
As noted, exports are an extremely important component of the economy as it ensures the currency inflow. Ukraine has three main components of exports: metallurgy, agriculture, and IT. Therefore, the Government will continue to do everything possible to ensure proper conditions for these industries.
On February 24, Russian president Vladimir Putin started the large-scale invasion of Ukraine. Russian troops shell and destroy key infrastructure, massively fire on residential areas of Ukrainian cities, towns, and villages using artillery, MLRS, and ballistic missiles.
Martial law was imposed in Ukraine and general mobilization was announced.
ol