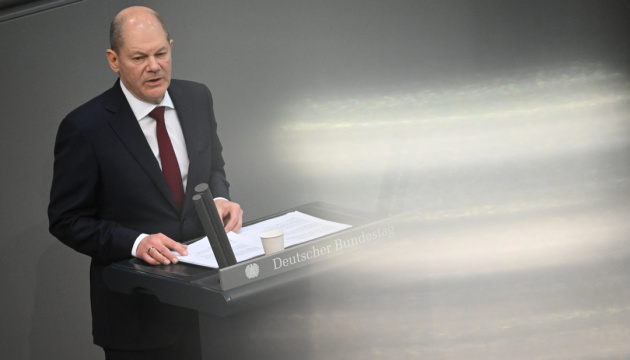 German Chancellor rejects Putin's demand to pay for gas in rubles
German Chancellor Olaf Scholz has rejected Russia's demand to pay for Russian gas in rubles, saying most agreements provide for payments in euros or dollars.
"We've looked at this to try to get an overview. What we have learned so far is that there are fixed contracts everywhere, which include the currency in which payments are made. And most of the time it says euro or dollar ..." Scholz told reporters following G7 summit, Politico informs.
He also stressed that G7 agreed to "keep sanctions [against Russia] in place for as long as necessary and to monitor their effectiveness." "We will react with further sanctions should this become necessary," the German Chancellor added.
Earlier, the Polish oil and gas company PGNiG stated that it did not intend to pay Russia for gas in rubles as that was not provided by the current contract with Gazprom.
On March 23, Putin said that Russia would demand that "unfriendly" countries, including the EU member states, pay for gas in rubles. The move was seen as an attempt to halt Russia's currency decline and avoid Western sanctions.
ol