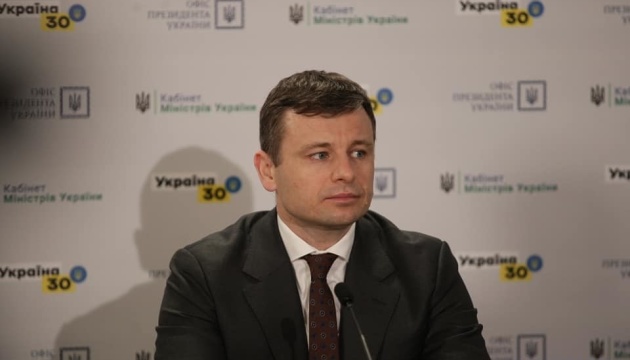 Ukraine's state budget already gets over USD 2B and EUR 1B in international aid
Since the beginning of the war, international partners have provided more than USD 2 billion and EUR 1 billion in assistance to Ukraine.
As the Minister of Finance of Ukraine Serhiy Marchenko said in his address, the amount includes the assistance from the IMF ($1.4 billion), macro-financial assistance from the European Union (the budget has already got EUR 600 million), the World Bank (a tranche of EUR 312 million and a trust fund set up by the Bank to which individual governments join), the European Investment Bank (already EUR 400 million).
Marchenko expressed special gratitude to those countries that had already provided and declared their readiness to provide non-refundable assistance to Ukraine, in particular, the governments of Italy, Great Britain, Latvia, Lithuania, Denmark, Iceland, and other EU countries.
The work with international partners was carried out 24/7, including on the "sanctions front", the minister stressed.
"I communicate with international investment banks, investment funds, large companies that pay taxes in Russia. We see results in this direction. Many of those we contacted are reducing their presence in Russia and working on further sanctions as I have received personal confirmation from the company's management. Endless gratitude for these decisions!" Marchenko stressed.
On February 24, Russian president Vladimir Putin started a full-scale invasion of Ukraine. Russian troops shell and destroy key infrastructure, massively fire on residential areas of Ukrainian cities, towns, and villages using artillery, MLRS, and ballistic missiles.
ol