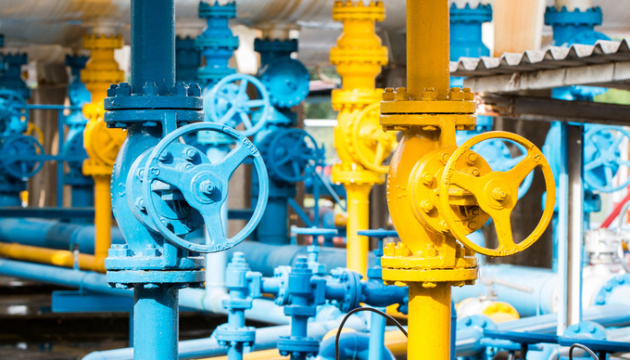 GTSOU: 38 gas distribution plants suspend operations due to hostilities
Over the past day, the number of gas distribution plants, which suspended operations due to hostilities, has increased from 37 to 38.
The relevant statement was made by Gas Transmission System Operator of Ukraine LLC (GTSOU), an Ukrinform correspondent reports.
"Over the past day, due to active hostilities, the number of gas distribution stations, which suspended operations, has increased from 37 to 38. Hence, gas supplies have not yet been resumed for consumers in Donetsk Region, Luhansk Region, Kyiv Region, Zaporizhzhia Region, Mykolaiv Region, Kherson Region and Kharkiv Region," the report states.
On the night of March 16, 2022, the city of Lysychansk was left without gas supply services. Due to shelling at night, gas distribution systems before the city's main gas distribution point were damaged, and the gas network was closed.
In Kyiv Region, due to the enemy shelling, the gas pipeline running towards Zalissia Gas Distribution Plant was damaged. In order to carry out repair works, the following gas distribution plants were disconnected: Zalissia, Semypolky, Kalyta and Velyka Dymerka.
A reminder that, despite the emergency conditions, GTSOU LLC continues to ensure natural gas transportation for Ukrainian consumers and companies. On March 15, 2022, a total of 101.6 million cubic meters was transported via the main gas pipelines to meet the needs of Ukraine.
mk