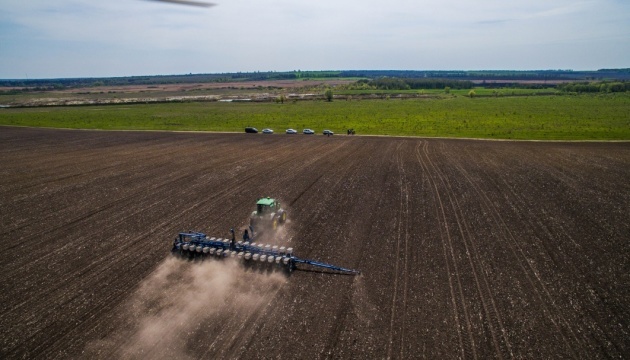 Minister Leshchenko: Sowing campaign to start wherever possible
The 2022 sowing campaign in Ukraine will start wherever possible, considering military actions.
The relevant statement was made by Ukrainian Agrarian Policy and Food Minister Roman Leshchenko during a telethon, an Ukrinform correspondent reports.
"We have no choice but to go and sow. In general, we are working on the following mechanism: where we can sow, where the situation allows, we go out and work. We have sown wheat, barley; we have winter crops; we are not giving up, as it is a matter of food. I want to tell you that farmers' mood is so that we will achieve territorial integrity. We are in full coordination and have a clear understanding that the country's food security depends on what we will have in fields," Leshchenko told.
In his words, the military situation is continuously changing, but farmers need to work.
Leshchenko also reminded of the new export rules for agricultural products, established for the duration of martial law to prevent the humanitarian crisis in Ukraine, ensure the market stability and meet consumer needs. It is now forbidden to export oats, millet, buckwheat, sugar, salt, rye, cattle and meat. Under declarative licensing, the following products can be exported: wheat and a mixture of wheat and rye (meslin), corn, chicken meat, chicken eggs and sunflower oil. The rest of products can be exported freely under a standard procedure.
A reminder that, on February 24, 2022, Russian President Vladimir Putin initiated a full-scale invasion of Ukraine, starting a war. The Russian military are shelling and destroying the key infrastructure facilities, launching missile strikes on residential districts in Ukrainian cities and villages.
mk