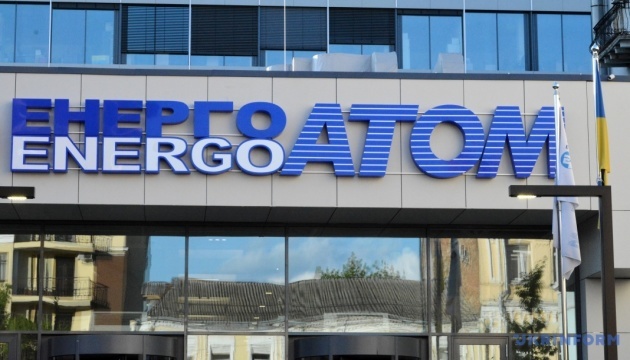 Energoatom suffered losses worth UAH 18B over six days
Over six days since Russia started a war on Ukraine, Energoatom National Nuclear Energy Generating Company of Ukraine has suffered about UAH 18 billion [the National Bank's exchange rate as of March 3, 2022: USD 1 = UAH 29,2549 – Ed.] worth of losses.
The relevant statement was made by Energoatom President Petro Kotin at a briefing, an Ukrinform correspondent reports.
"Nuclear power facilities are no joke. This is a violation of conventions on nuclear safety and the agreements reached at the IAEA level. We are requesting that a 30-kilometer control zone be created to make explosions impossible and to prevent Russian invaders from entering it. Energoatom's losses alone have been estimated at about UAH 18 billion over the past six days," Kotin told.
In his words, about 22,000 people came to defend the city of Enerhodar. They established a checkpoint, blocked the road with heavy vehicles and came at the first call of Enerhodar City Council and Administration.
"About 22,000 people have blocked the road for Russian occupiers to prevent them from entering the power plant and the city. Russian occupiers are attempting to hold talks with city authorities. According to them, they have a task to take control of the city and the site of Zaporizhzhia Nuclear Power Plant. They are claiming it is enough for them to enter the city, have their picture taken in front of the plant and send a report to their management for propaganda reasons," Kotin noted.
A reminder that a column of Russian military vehicles has been attempting to enter the city of Zaporizhzhia for several days now. The Russian military are bringing Grad systems and tanks closer to the city, but local residents do not allow them to enter, blocking the road and creating a human shield.
mk