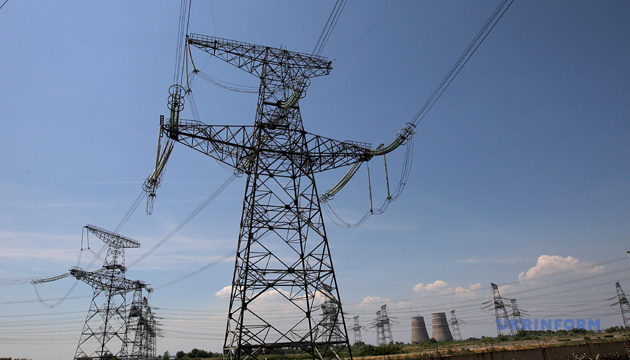 Ukraine's electricity production grew 5.7% in Jan 2022 – Energy Ministry
In January 2022, Ukraine's electricity production amounted to 15.102 billion kWh, which is 5.7% more than in January 2021, according to the Energy Ministry's press service.
In particular, nuclear power plants increased electricity production by 25.9% to 9 billion kWh, hydroelectric power plants - by 4.1% to 762 million kWh.
Electricity production at thermal power plants decreased by 15.6% to 3.432 billion kWh. Combined heat and power plants (CHPs) and cogeneration units generated 961 million kWh of electricity, which is 37.9% less than in January 2021.
In January 2022, 837.6 million kWh of electricity was generated from alternative sources (wind farms, power plants, biomass), which is 29.6% more than in the same period last year.
In the total electricity production in January, the largest share belonged to nuclear power plants - 59.6%. The share of thermal power plants and CHPs was 29.1%, hydroelectric power plants and hydroelectric pumped storage power plants - 5%. The share of electricity production from renewable sources was 5.5%.
According to the Energy Ministry, in January, electricity consumption increased by 5.4% to 15.299 billion kWh. In particular, the volume of electricity consumption by households rose by 2.2% to 4.009 billion kWh, by industrial consumers - by 5.9% to 4.536 billion kWh.
As reported, the production of electricity in Ukraine amounted to 156.576 billion kWh in 2021, which is 5.8% more than in 2020.
The Energy Ministry approved the forecast electricity balance for 2022, which provides for an increase in electricity generation by 2.5% to 161 billion kWh.
iy