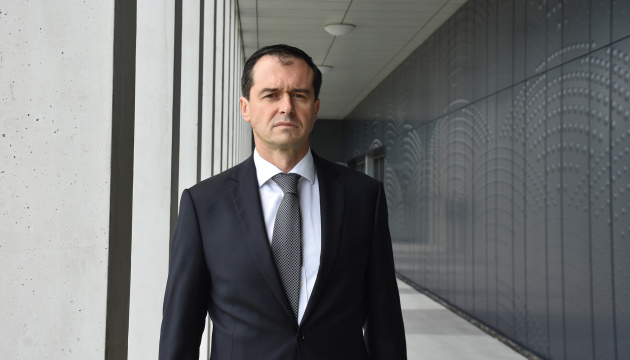 Ambassador Chentsov: EU will help Ukraine restore financial stability
A new EUR 1.2 billion macro-financial assistance package, announced by the European Commission, will help Ukraine overcome the negative economic consequences of the threat of Russian aggression and restore the country's economic stability.
"Russia must already bear responsibility for this instability in Europe and on global scale. Markets have already reacted to this situation, and we [Ukraine] are already paying the price. We are really grateful for today's [January 24] decision of the European Commission to provide Ukraine with a new package of macro-financial assistance of 1.2 billion euros. This will be very useful for stabilizing the financial situation in Ukraine, will allow our Ministry of Finance and other players to resume borrowing in international markets. It is very important for us to stabilize the economy, stop the outflow of investments, and return to business as usual," Vsevolod Chentsov, the Head of the Mission of Ukraine to the EU, said at the Friends of European Russia Forum on January 24, an Ukrinform correspondent reported.
He stressed that Russia's current actions were a violation of the UN Charter, the threat of using force by Russia, even without further aggression, should be considered at the level of the UN Security Council. What the Kremlin is doing runs counter not only the interests of Ukraine and other European countries but also the real interests of the Russian people and society as the entire international agenda has been taken hostage by just one player.
Chentsov reminded that Ukraine had been at war with Russia for almost 8 years and was now ready to repel a possible new attack.
"We defend our country. Of course, we are currently dealing with an emergency situation, and all the resources are focused on being ready in case of further aggression by Russia against Ukraine," the Ukrainian ambassador added.
ol