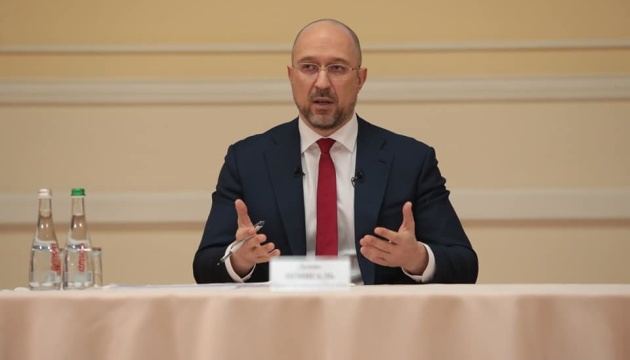 Shmyhal, Nehammer discuss Ukraine's European prospects, trade, economic relations
Ukrainian Prime Minister Denys Shmyhal and Austrian Chancellor Karl Nehammer in a phone call discussed Ukraine's European prospects, the strengthening of trade and economic relations and the development of green energy between the two countries, according to the Ukrainian government's website.
"Our intergovernmental cooperation is a shining example of the strength and effectiveness of the Ukrainian-Austrian partnership. In this regard, I hope that Austria will soon become the next country to support Ukraine's European perspective on a bilateral basis and that a [respective] declaration will be signed at a meeting with the Ukrainian president," Shmyhal said, inviting Nehammer to pay an official visit to Ukraine.
He stressed that January 24 marks the 30th anniversary of the resumption of diplomatic relations between Ukraine and Austria.
Shmyhal noted that in the future, Ukraine aspires to become the main supplier of green hydrogen to Europe, and in this context, the country counts on Austria's political support in the implementation of the project to produce green hydrogen in Ukraine.
During their conversation, both parties also discussed the increase in trade between the two countries. According to Shmyhal, since 2021, bilateral trade has started resuming after the negative effects of the COVID-19 pandemic.
"In the first 11 months of last year, trade between our countries amounted to more than $1.6 billion. We have set an ambitious goal of increasing our trade to $2 billion in 2022," he said.
Shmyhal stressed that there was great potential for expanding Ukrainian-Austrian business and investment cooperation. In particular, he invited Nehammer to launch an annual Ukrainian-Austrian business forum under the auspices of the governments. The first forum is to be held during an official visit by the Austrian chancellor to Ukraine.
For his part, Nehammer supported the idea of holding such an event and reaffirmed his intention to visit Ukraine this year.
op