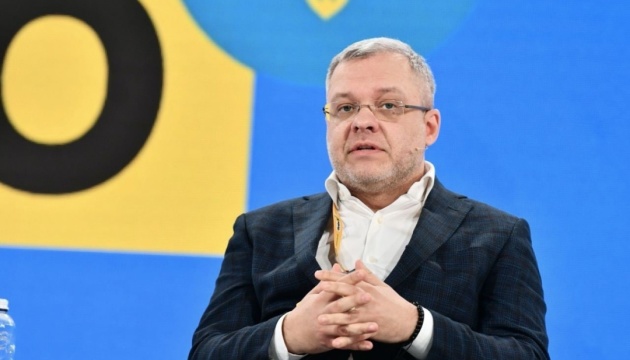 Minister Galushchenko: Europe should counter energy threats jointly
Minister of Energy of Ukraine German Galushchenko believes that Europe should counteract energy threats jointly.
As the press service of the Ministry of Energy of Ukraine informs, Galushchenko took part in an online discussion of the Bruegel think tank, attended by officials from the European Commission, the European Parliament, and experts in the European energy market.
During his speech, Galushchenko stressed that the current situation on the gas market was not so much a matter of energy as the security of the European continent as a whole.
"We should react in a coordinated manner to Russia's energy aggression because Nord Stream 2 is not an economic but a political project," the minister said.
As noted, Ukraine has taken a number of measures this heating season to ensure the safe and stable operation of its energy system, in particular, by diversifying the energy supply sources.
At the same time, Galushchenko noted that Ukraine had put forward an initiative that would contribute to Europe's energy security as a whole. This is the Regional Energy Security Partnership (RESP), which provides, in particular, the creation of a strategic gas reserve for the countries concerned, including in the Ukrainian underground storage facilities.
The Minister noted that Ukraine continued to take measures to synchronize its energy system with the European ENTSO-E, scheduled for 2023, and relies on the EU's support to promote the fastest and most efficient integration of the energy markets.
Galushchenko pointed out that synchronization would lead to the decarbonization of the Ukrainian and European energy systems, reminding that the Government of Ukraine set an ambitious goal to reduce greenhouse gas emissions by 65% by 2030.
ol