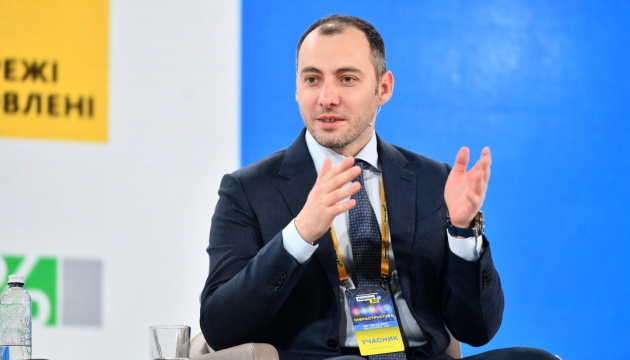 Minister Kubrakov: Funding for road works in Ukraine grows five-fold
In 2021, the expenditures on road works in Ukraine totaled UAH 106 billion, showing a five-fold increase compared to projections in 2019.
"If we compare 2019 and 2021, then UAH 21.3 billion was spent on state roads in 2019, while we have already spent UAH 106 billion in 2021. That is, we have increased funding for works on roads of national significance five-fold," Minister of Infrastructure of Ukraine Oleksandr Kubrakov said at the forum "Great Construction: Roads and Bridges", an Ukrinform correspondent reports.
According to the minister, 5,100 km of state roads were repaired in Ukraine this year, 4,056 km – in 2020, and 846 km – in 2019. Over past two years, the Road State Agency of Ukraine (Ukravtodor) has renovated almost 14,000 km of roads of national significance, while 10,603 km of roads were repaired in Ukraine from 2009 to 2019.
In 2021, the cost of construction of 1 km of road amounted to UAH 20.7 million, down 18% compared to 2019. Kubrakov explained that the cost reduction was achieved due to increased competition and the introduction of expertise in all Ukravtodor projects.
As reported, the Great Construction project was launched in the spring of 2020 on the initiative of President Volodymyr Zelensky. The purpose of the project is to build high-quality social infrastructure in Ukraine (schools, kindergartens, hospitals, sports facilities) and upgrade roads across the country.
ol