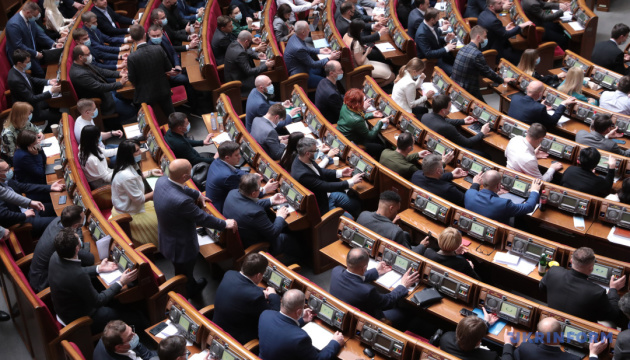 Rada National Security Committee endorses Defense Procurement Plan for 2022-2024
The Committee of the Verkhovna Rada of Ukraine on National Security, Defense, and Intelligence has approved for the Ministry of Defense a three-year procurement plan, for 2022-2024, which includes almost 500 items.
That's according to the defense ministry's press service, Ukrinform reports.
"The Verkhovna Rada Committee on National Security, Defense, and Intelligence has finally approved the Ministry of Defense of Ukraine's three-year procurement plan for 2022-2024," the statement said.
For his part, Deputy Minister of Defense of Ukraine Viacheslav Shapovalov thanked the Committee for fruitful and "very constructive" cooperation, adding that the Defense Ministry for the first time saw clear prospects in terms of procurement for the coming three years.
Almost 500 positions have been included in this plan, Shapovalov said.
"This will make our activities more systematic and rhythmic. In the coming days, we plan to finalize the details of our annual procurement plan for 2022 as quantitative indicators and figures are being verified. We will become a more predictable partner for suppliers of goods, works, and services. It is beneficial for business, but first of all, it protects the interests of our military," said the deputy defense minister.
In addition, according to the Deputy Minister, in order to optimize the procurement process and ensure the efficient utilization of funds, the Ministry underlines the demonopolization of supply. As noted, the approach to catering services has already changed.
"The food demand for 2022 is divided into 12 balanced lots to expand the range of potential suppliers. This will increase competition, help us be more demanding of food quality, and make the supply process more secure," Shapovalov said.
It is also reported that the expected value of lots for the purchase of catering services ranges from UAH 275.8 million to UAH 388.4 million.
As Ukrinform reported earlier, a comprehensive audit for 2019-2021 kicked off at the Ministry of Defense of Ukraine on December 21.
im