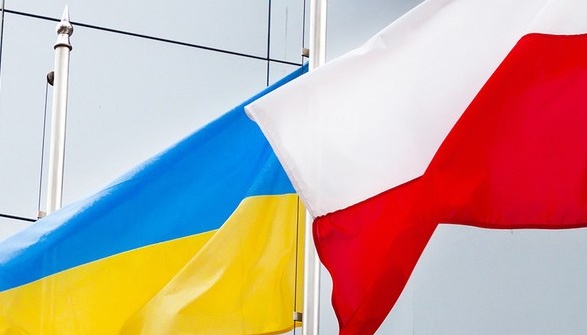 Ukraine-Poland trade will exceed $10B this year - embassy
Trade between Ukraine and Poland in 2021 will exceed $10 billion for the first time ever, Ihor Baranetsky, head of the economic affairs department at the Ukrainian Embassy in Poland, has told Ukrinform.
"Ukraine's trade with Poland has not only reached pre-COVID levels, but will also have record levels. This year, bilateral trade in goods will exceed $10 billion, and together with services, this figure will reach $11 billion," Baranetsky said.
According to him, for the first time since Poland's accession to the EU in 2004, Ukraine has a surplus in trade with this country.
Thus, Poland in 2021 became Ukraine's second-largest trading partner and export market, just behind China. It is also one of the top five importers of Ukrainian agricultural products. The share of agricultural products now approaches $2 billion. The balance in this sector is almost equal.
"Agriculture has room for development. It is important to understand that the key to mutual success is not competition with each other, but cooperation in the fight for third markets," Baranetsky said.
He also added that Polish investments in Ukraine this year exceeded $1 billion for the first time already in the first half of the year. At the same time, Ukrainian investments in the Polish economy are growing. In particular, the number of Polish companies with Ukrainian founders, co-owners and capital this summer exceeded 20,000 and is approaching 25% of the total number of companies with foreign capital in Poland. Baranetsky said he was confident that this year their number will reach 22,000-23,000.
The diplomat said that logistics was one of the biggest challenges for bilateral economic relations. However, he added, the budget for 2022 includes funds to improve infrastructure at the border.
In addition, the problem is the constant lack of permits for Ukrainian international haulers (Ukraine requests 200,000 such permits from Poland, but receives only 160,000). "Difficult negotiations are underway. The main thing is to realize that this issue is very sensitive for Ukraine, because the common border is not only the border with Poland, but also with the EU. Therefore, the issue of access to the Polish market and ensuring free transit to other EU member states must be separated," Baranetsky said.
According to him, Ukraine's task is "to integrate logistically into the EU in every detail."
"Unfortunately, we do not have the luxury of choice that some other countries have. […] Our task is to shift the border of a civilized and prosperous Europe from the Polish-Ukrainian border to the Ukrainian-Russian border," the Ukrainian diplomat said.
He also noted that another task was to make Ukraine one of the top ten trading partners of Poland within two or three years.
op