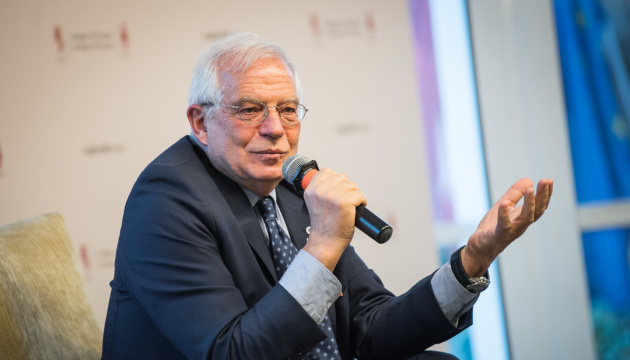 Russia using energy as tool for political pressure - Borrell
The complex security situation caused by Russia's military build-up around Ukraine and the migration crisis on the EU's border with Belarus is accompanied by a surge in energy prices, which the EU sees as Russia's attempt to use energy as a tool to exert political pressure on the European Union.
According to Ukrinform, EU High Representative for Foreign Affairs and Security Policy Josep Borrell wrote this in his blog, which was published on the website of the European External Action Service on the evening of Sunday, December 19.
"Russia has used energy as a tool for political influence (see for instance in Moldova), and while it is strictly speaking fulfilling its commitments on gas supplies, many see its current refusal to increase export volumes to Europe or to re-fill Gazprom-owned storage facilities as a means to exert pressure on the EU and specifically to secure the regulatory licensing of Nord Stream 2," Borrell said.
He recalled that the European Commission does not consider this project as a priority and in any case, it will have to fulfill European regulations requirements.
"It [the project] continues to be an issue for discussion, also demonstrating that solidarity is a two-way street. No one can increase their own security without taking into account the security of the whole Union, which should be a basic principle to make the EU stronger and counter attempts to divide us," Borrell said.
He noted that both crises – around Ukraine and at the Belarusian border -- are unfolding against a backdrop of high tensions with Russia, and in a context of extraordinarily high energy prices: gas prices have risen by around 40% just in December and around 300% since this summer.
"Any discussion on Russia/Ukraine/Belarus includes the energy dimension, given that 40% of EU gas imports come from Russia, principally through three transit routes: Ukraine, Belarus and the Baltic Sea," Borrell added.
op