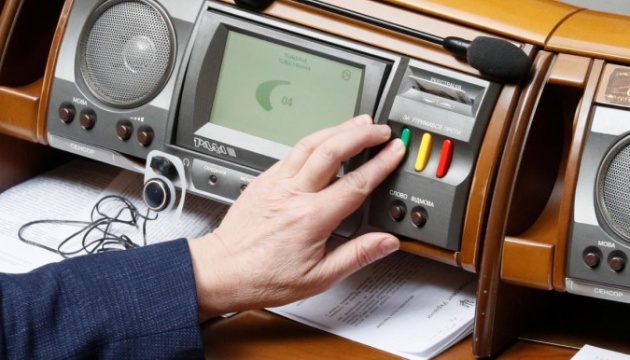 Parliament passes law on localization of industrial production
On December 16, the Verkhovna Rada of Ukraine passed at second reading the law on the creation of preconditions for sustainable development and modernization of domestic industry, providing for the establishment of localization requirements when purchasing machine-building products.
As an Ukrinform correspondent reported, bill No. 3739 was supported by 323 MPs.
The adopted document improves the public procurement procedure for certain groups of machine-building products by establishing mandatory requirements for the localization of their production, without violating the conditions of competition in the domestic market.
In this way, it is planned to promote the development of domestic machine building as certain preferences are given to domestic producers, not foreign ones.
As reported, Ukraine reached a compromise during consultations with the European Union, which had previously opposed bill No. 3739, referring to the EU–Ukraine Association Agreement. Companies from signatories to the GPA (WTO's Agreement on Government Procurement), in particular the EU and the US, will not be subject to the localization requirement.
At the first reading, bill No. 3739 was adopted on July 21, 2020.
ol