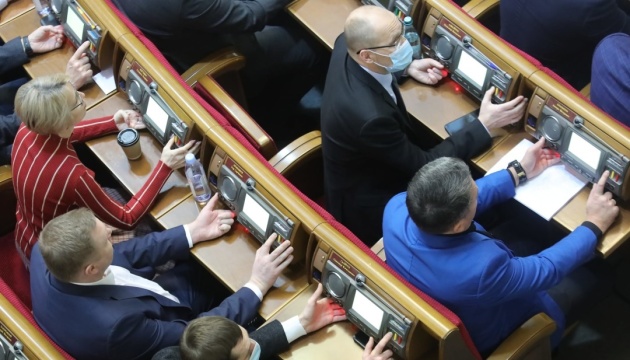 MPs approve new wording of law on financial services and companies
The Verkhovna Rada, Ukraine's parliament, has passed Law No. 5065 "On Financial Services and Financial Companies."
Some 248 MPs voted for the document at a parliament meeting on Tuesday, December 14, according to an Ukrinform correspondent.
"The current Law of Ukraine 'On Financial Services and State Regulation of the Financial Services Market' was adopted in 2001 and has not been revised since then. In this regard, its provisions do not reflect present-day realities on the financial services market and do not take into account the latest trends in the development of global financial infrastructure," the explanatory note to the law reads.
According to the authors, the situation is complicated by the fact that banking and capital markets are actually regulated under separate legislation, so there is no common approach to different parts of the financial market.
The new wording of the law establishes universal provisions for state regulation of the financial services market. Legislation secures the regulation of financial companies and pawnshops: requirements for their activities, the procedure for reorganization and exit from the market, etc. The document determines the role and relationship of financial services with related services.
In addition, the law amends licensing procedures, principles of prudential supervision and supervision of market behavior. It also introduces a risk-based approach to supervision depending on the size, significance, complexity of the business model and the individual level of risk of the financial institution.
At the same time, the law prohibits the opening of financial companies to non-residents from countries recognized in Ukraine as aggressors and occupiers, i.e. from Russia.
Lawmakers supported the draft law "On Financial Services and Financial Companies" at its first reading on April 27.
op