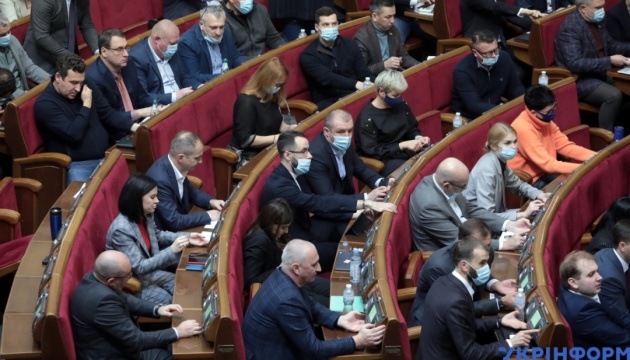 Parliament's committee recommends dismissing Sennychenko as State Property Fund head
The Verkhovna Rada Committee on Economic Development recommends that the Parliament dismiss Dmytro Sennychenko from the post of head of the State Property Fund of Ukraine.
This is said in the Committee's conclusion, which is attached to the draft resolution on the dismissal of Sennychenko (No.6382), Ukrinform reports.
"According to the provisions of paragraph 12 of the first part of Article 85 of the Constitution of Ukraine, people's deputies - members of the committee decided to recommend the Verkhovna Rada to dismiss Sennychenko Dmytro Volodymyrovych from the post of chairman of the State Property Fund of Ukraine," reads the document.
As Ukrinform reported, Head of the State Property Fund Dmytro Sennychenko submitted a letter of resignation.
iy