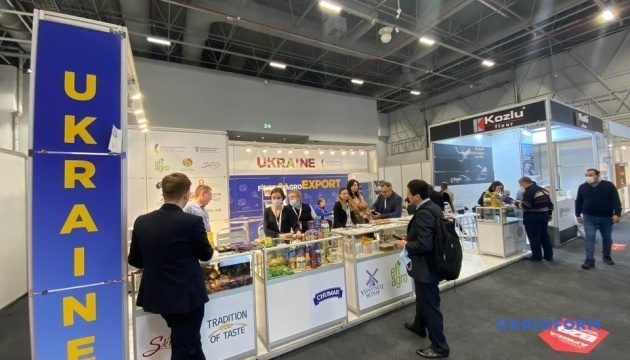 Ukrainian brands present their products at Export Gateway to Africa exhibition in Istanbul
Leading Ukrainian food producers took part in the international exhibition Export Gateway to Africa, which took place in Istanbul on December 2-4.
Ukrainian companies presented their products to more than a hundred delegations from various African countries which visited the exhibition, an Ukrinform correspondent reported.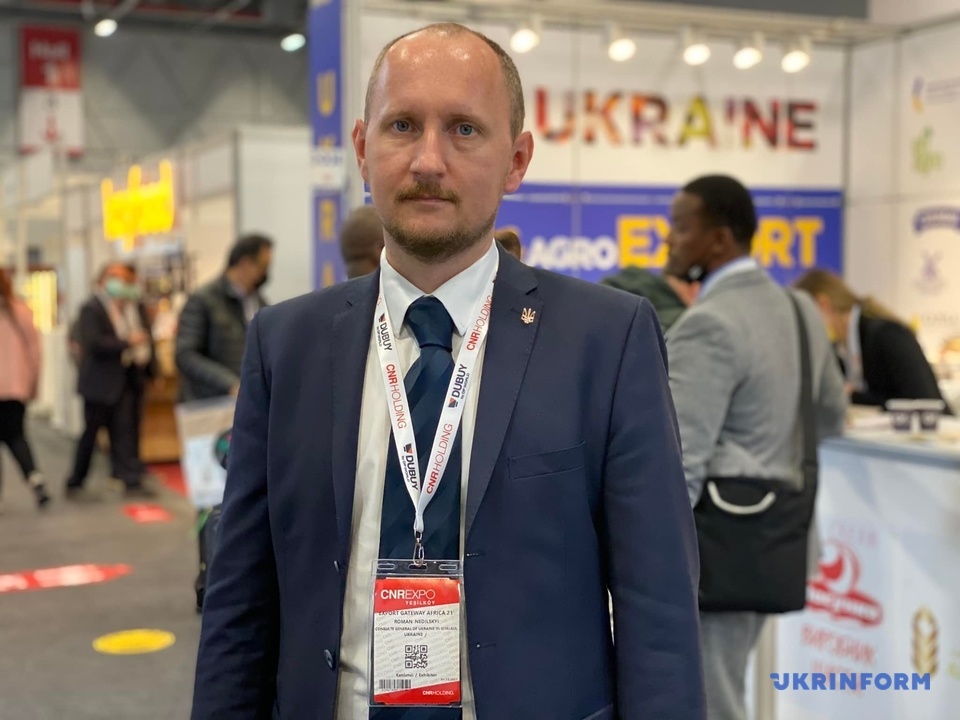 "This is a very good international platform for Ukrainian business to get contacts, links, possible potential contracts with African partners. Amid the pandemic, our business people do not need to go to Africa, it is enough to come to Istanbul… Our stand was visited by delegations from Uganda, Kenya, India, Dubai and others," said Consul General of Ukraine in Istanbul Roman Nedilsky.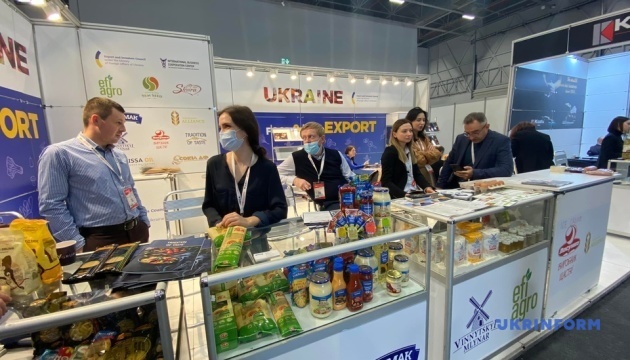 Ukraine participates in this international project for the first time.
"We believe that this practice will be continued next year and we, as the Consulate General of Ukraine in Istanbul, as the Ministry of Foreign Affairs of Ukraine, will assist Ukrainian business in promoting our products in the African market. This is a very good example of public-private partnership," the diplomat added.
As reported, the exports of agri-food products in January-September 2021 amounted to $18.2 billion, showing an increase of $2.6 billion or almost 17% compared to the corresponding period in 2020.
The defining items in the commodity structure of domestic agri-food exports are grains and oilseeds, sunflower oil, residues and waste, as well as meat products. Their total share is over 85% in agricultural exports. The main markets are Asia, the European Union, Africa, and the CIS, accounting for more than 97% of the value of Ukrainian agricultural exports. Exports to Africa amounted to $2.327. Exports to the USA accounted for 13% of total exports of agricultural products.
ol