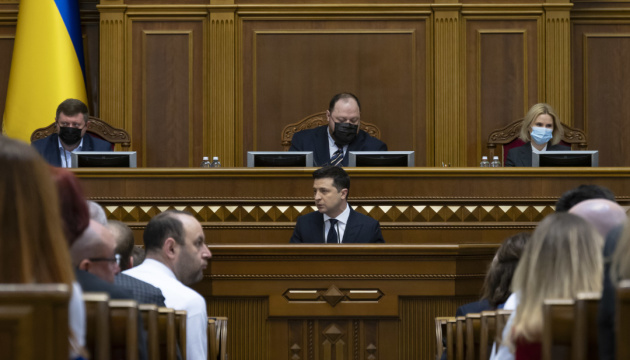 President: Airports being built in 16 Ukrainian cities
President Volodymyr Zelensky announced that airports are currently being built in 16 Ukrainian cities.
"For the first time in many years, the new national air carrier will be able to fly to the new regional airports we are building. In total, we are currently building airports in 16 cities of Ukraine," Zelensky said in his annual address to the Verkhovna Rada on the internal and external situation in Ukraine, an Ukrinform correspondent reports.
A new international airport will be built in Zakarpattia region between the cities Uzhgorod and Mukachevo, and two more civilian airports will be opened in eastern Ukraine, he noted.
As reported, President Volodymyr Zelensky said at the forum "Great Construction: Aviation. Tourism" that the launch of the national air carrier, construction and reconstruction of airports, and the revival of Ukrainian aircraft construction are the main goals of the Government for the coming years.
According to the infrastructure minister, an airport near Mariupol and an airport between the towns Kramatorsk and Slavyansk are planned to be built in eastern Ukraine. Construction of a runway of a new airport in Zakarpattia region will begin in 2022.
ol